People seem to have a lot of opinions forming for this upcoming season of MLS. I agree with one. I think this season is going to be the most exciting season in MLS history. However, for that reason, I disagree with many of the common trains of thought forming, especially around MLS Fantasy. Many of you want so badly to get behind these exciting expansion sides as they start the season, but the "experts" are saying hold off and wait. I am going to offer you some bold predictions to give you that extra nudge you need to follow your gut and make some bold decisions. You can take these with a grain of salt or go balls to the wall with em.
Minnesota United Smack the Portland Timbers on Opening Day
People seem very high on the idea that the expansion teams need to be kept at arms length until they're a known commodity.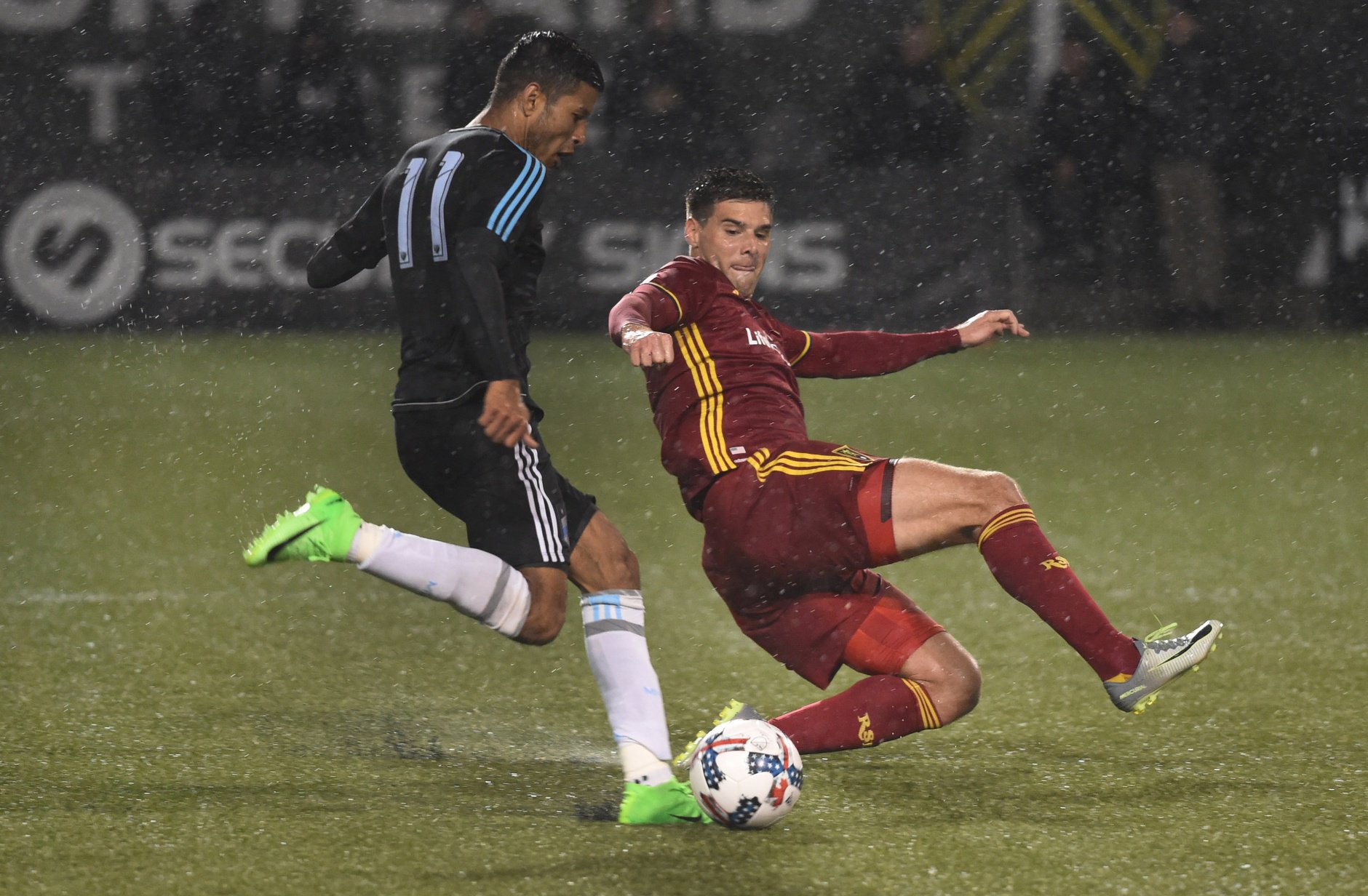 More so than Atlanta United, Minnesota seems to be in far worse shape. They have no DPs and traded a rather obscene amount of money to Orlando for Molino.
However, Heath has already done this before. He wasn't exactly successful, but that experience with Orlando is invaluable and leads me to believe he knows what he's doing. The roster definitely has talent and as the Armchair Analyst Matt Doyle has picked up on, they're very much underestimated. Meanwhile, I'm not sold on the Timbers attack. They're still reeling with missing out on the playoffs last year and, while people might be quick to point out their attacking talent, they've had most of that attacking talent for a couple years now, and after winning the MLS Cup for them, that same talent faded in 2016.
Sure in an ideal world the Timbers will click and wreak havoc on a group of overambitious, bright eyed and bushy tailed expansion squad players. This isn't an idea world. This means, on Opening Day, I will be smiling as I watch Molino slice the Timbers on the counterattack as Minnesota's desperate defensive team play, lacking in selfish DPs, holds off a talented Timbers attack.
Bold Predictions
Result: MNU 3-2 POR
My Picks: I'm not going to tell you Valeri isn't going to have a lot of chances. He is. But so will Molino ($9.5), which is going to make Venegas ($7.5) a steal. He will most certainly be on my team especially with his midfield label.
Atlanta Scraps with New York in Home Opener
Trial by fire for Atlanta United? On the surface it sure looks like it. The Red Bulls finished atop the Eastern Conference last season and BWP and Sascha Kjlestan appeared to form a formidable attacking duo.
Meanwhile, Atlanta is a team full of "promising" youngsters, unproven and dare I say overambitious?
That's all fine and dandy, but that means nothing to me in this matchup. After the Red Bull's poor postseason performance, Jesse Marsch had a lot of thinking to do. I won't call it an identity crisis, but they're certainly not coming out to start the season as an unmovable object by any means.
Meanwhile, I like Atlanta at home a lot and don't expect them to have anywhere near the same slump that Orlando did coming into the league. I like their front office a lot more than Orlando's and the balance of "promising" youngsters with some experienced veterans like Larentowicz and Jones means they're going to come out firing. Don't worry about how they will perform to start. They appear to have an immense momentum that I believe will carry them through the first month or two of the season.
Will Atlanta's defense hold? Will the Red Bulls be able to fill the void left by McCarty with their own "promising" youth? I don't know the answers, but I'm going to stock up on a few Atlanta players, break out the popcorn and watch as Atlanta eek out a late win.
Bold Predictions
Result: ATL 3-2 NYRB
My Picks: You're most certainly going to see Almiron ($9.0) on my squad to start the season. I've thought for awhile that whatever magic has been sprinkled on BWP was going to fade and I think this is the season, so I'll be staying clear of a Red Bulls team I like less than both expansion sides.