Round 23 had loads of goals, a tele-shoe celebration, and a rather long (24+hrs) weather delay! if you missed any thing, here are the FMLS talking points from each match.
Vancouver Whitecaps (1) – (2) San Jose Earthquakes
MOTM – Simon Dawkins ($8.5) 7pts
San Jose's DP Dawkins has been inconsistent throughout his career in MLS but his overall excellent performance and his well-placed shot sealed the victory for the Earthquakes.
WATCHLIST – Quincy Amarikwa ($7.2) 8pts
Quincytime returns once again! This time the magic even made Ousted forget the one rule of being a GK, and carry the ball into his own net!
New York Red Bulls (3) – (1) Montreal Impact
MOTM – Bradley Wright-Phillips ($11.4) 13pts
BWP played through the "red-tag" next to his hame and into NYRB's record books. He became their all-time scoring leader and rewarded the managers who kept him in their lineups with 13pts.
WATCHLIST – Sean Davis ($6.3) 16pts
Davis scored for the 2nd game in a row as he fills in for the injured Dax McCarty. His production and price combination can't be ignore for much longer. Make sure to keep an eye on @MLSInjuryNews for updates on McCarty's return, as Davis should continue his run of form in his stead.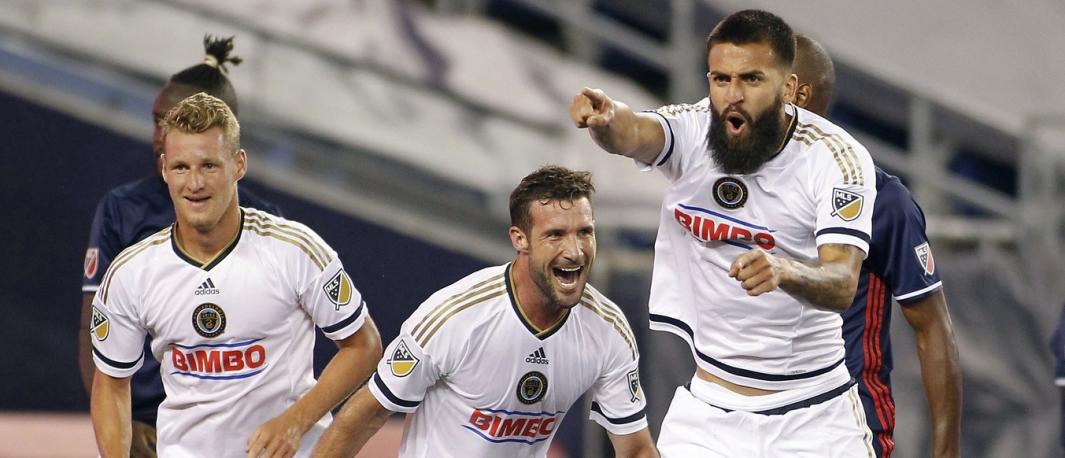 New England Revolution (0) – (4) Philadelphia Union
MOTM – Chris Pontius ($7.7) 14pts
Party-Boy Pontius was the main man in Philadelphia's rout of New England, ahead of new-comer Bedoya. A goal and an assist led to a game high 14pts.
WATCHLIST – Keegan Rosenberry ($5.7) 10pts
Rookie Rosenberry and Philadelphia may have found a key to improve their defense, a better offense! Rosenberry is still pretty cheap and with matches in Rounds 25 and 27, is definitely worth a look.
D.C. United (2) – (0) Portland Timbers
MOTM – Luciano Acosta ($8.6) 11pts
Acosta has been in D.C awhile but has seemingly never been able to get the fitness to play more than a substitute role, until now. He dazzled throughout creating many dangerous chances and teamed up very well with Patrick Mullins.
WATCHLIST – Diego Valeri ($11.2) 2pts
As pointed out on last rounds MLSFI podcast, Valeri has been shifted out wide in Portland's 4-4-2 formation. Is now the time to ditch Valeri?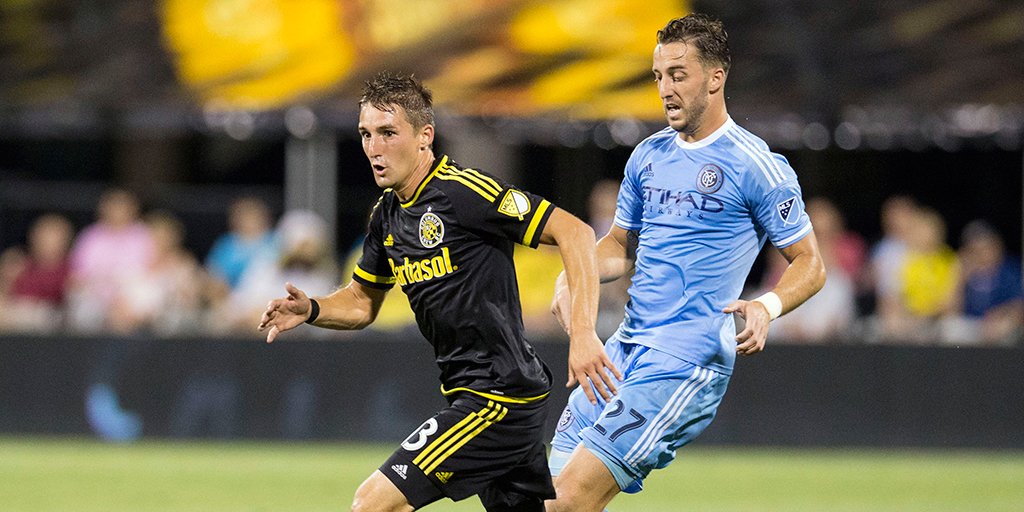 Columbus Crew SC (3) – (3) New York City FC
MOTM – David Villa ($12.3 ) 13pts
Villa left it late, but still came through for his owners, bagging a late brace. It was his first action having scored only one goal in his last 5 matches. NYCFC is home to LA then off for Round 25, so steer clear for the next few rounds.
WATCHLIST – Ethan Finlay ($10.6) 15pts
Finlay is showing glimpses of the form he displayed most of last year, only goals instead of assists. His price tag is a bit high, so I'd wait for now.
FC Dallas (2) – (2) Sporting Kansas City
MOTM – Dom Dwyer ($10.3) 13pts
Dwyer always gets up for rivalry games and is never one to shy away from a challenge. He scored a brace but I'm certain his favorite part was "shushing" the home crowd!
WATCHLIST – Nuno Coelho ($7.8) 1pt
Coelho finally returned from injury and was given a starting role as a defensive midfielder. He didn't look too bad but injuries forced him into the backline for the second half. His price will deter many, as it should. SKC haven't been the most reliable at the back recently.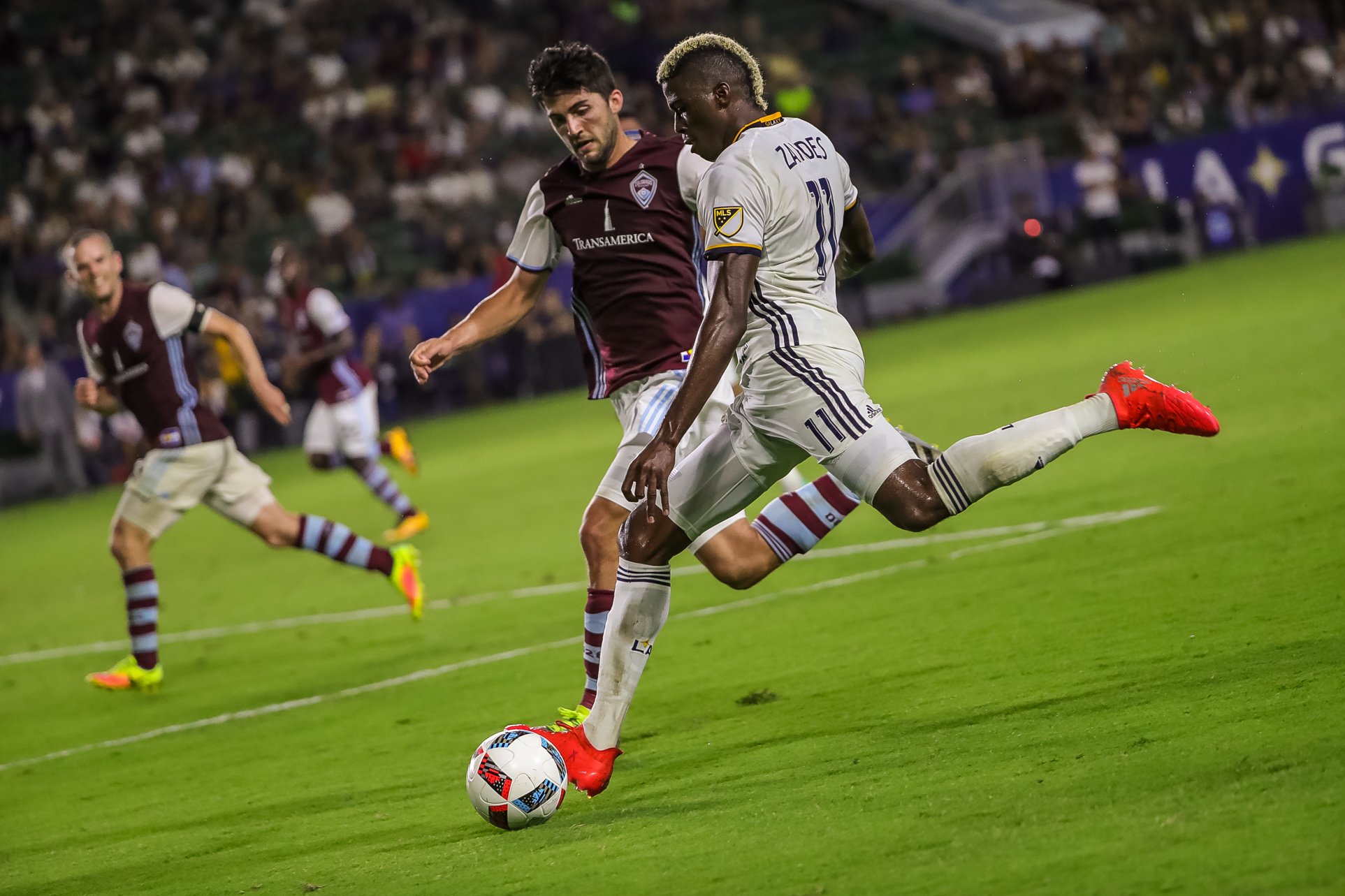 Los Angeles Galaxy (1) – (1) Colorado Rapids
MOTM – Daniel Steres ($5.5) 9pts
Steres has been phenomenally consistent all year. Gotta love a guy who scores to make up for losing his clean sheet bonus! Also, no bye weeks and a DGW in Round 28!
WATCHLIST – Marlon Hairston ($5.4) 7pts
Hairston's streak of attacking returns continues so if you have some spare funds, consider upgrading your 5th defender and us Hairston as a boom/bust switcheroo option!
Chicago Fire (1) – (2) Orlando City SC
MOTM – Kaka ($11.4) 15pts
Kaka was, well Kaka. He scored a rebound and assisted the other goal. He was flanked by MPG and Shea so expect this and more when Molino fully returns from injury.
WATCHLIST – Kevin Molino ($8.8) 1pt
Molino was only fit enough (hamstring) for a substitute performance, so monitor @MLSInjuryNews for his status next weekend!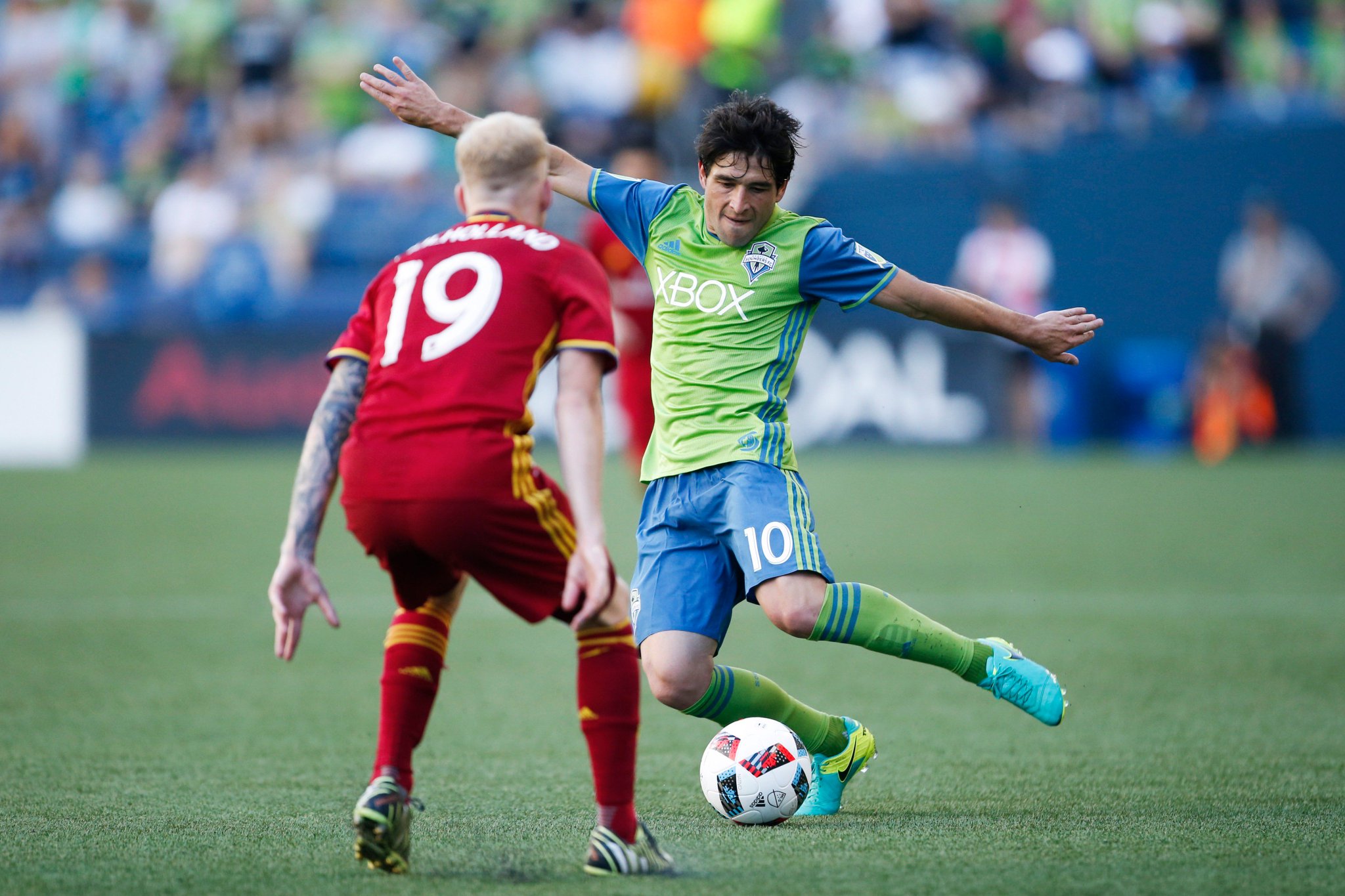 Seattle Sounders FC (3) – (1) Real Salt Lake
MOTM – Nicolas Lodiero ($11.8) 16pts
Lodiero's arrival has suddenly made Seattle an offensive powerhouse, and he's involved in nearly every goal. If you're looking to offload Valeri/etc, here's your target!
WATCHLIST – Jordan Morris ($8.4) 7pts
J-mo's pace and diagonal runs are exactly what Lodiero is looking for from the midfield. Their combination has been amazing thus far and shows no signs of slowing.
Houston Dynamo (1) – (1) Toronto FC
MOTM – Jozy Altidore ($9.4) 7pts
Jozy's has been eased back into the lineup following his injury, and his streak of attacking returns continues. Although he only played 70mins, he looked strong throughout including his rocket of a goal.
WATCHLIST – Mauro Manotas ($6.0) 7pts
Manotas was given the starting forward role and looked very lively. He assisted Houstons only goal and with a price tag of just $6.0, he's a cheap 3rd/4th striker option for rotation.