Round 24 saw streaks being broken, rivalries renewed, and plenty of nice goals. If you missed anything, the FMLS talking points of each match are down below!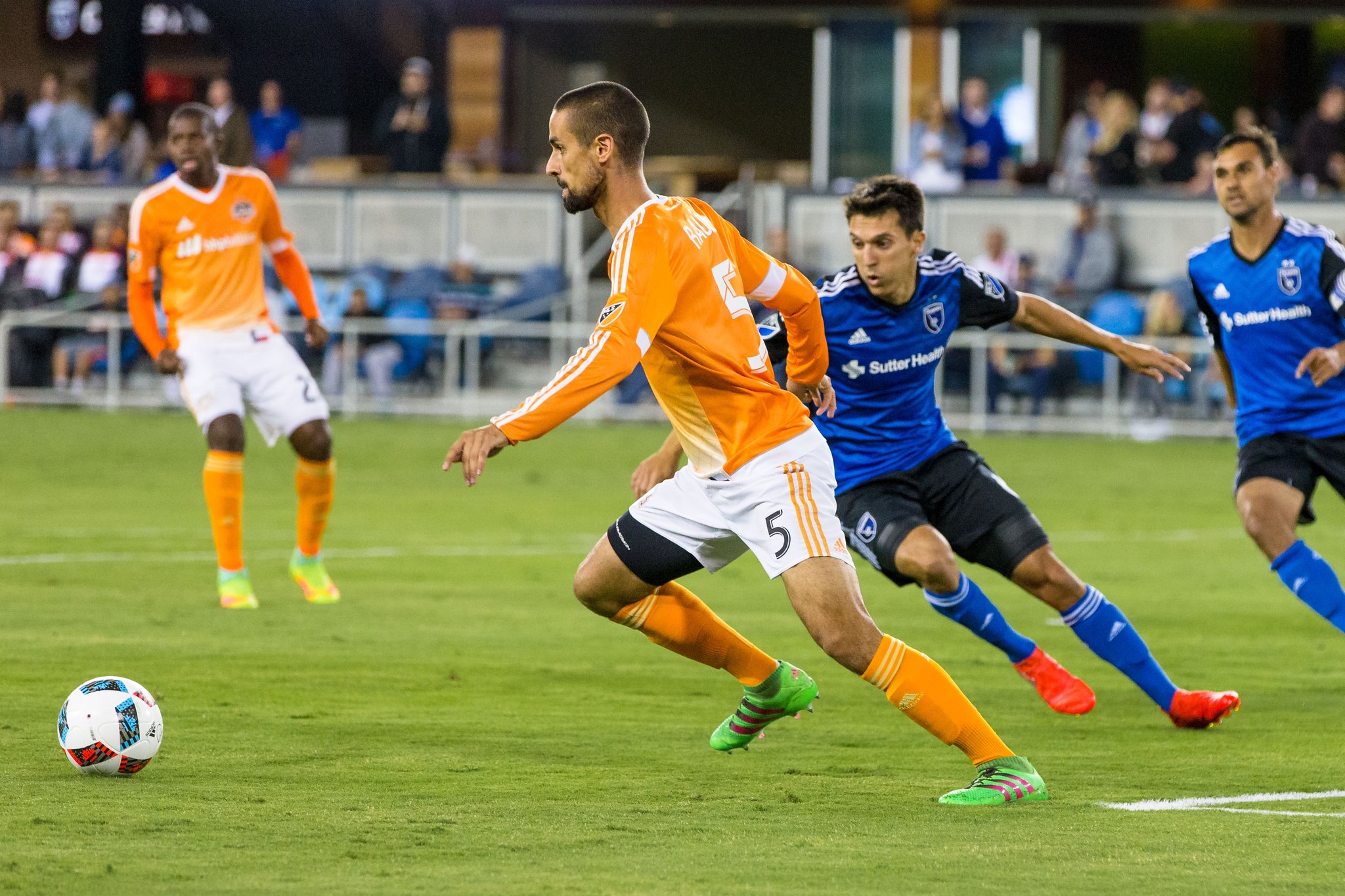 San Jose Earthquakes (1) – (2) Houston Dynamo
MOTM – David Horst ($7.3) 9pts
Horst has been in the center of Houston's defensive revival and is always good for an odd goal here and there. Horst scored his 3rd of the year which proved to be the game winner. However, High-flying Seattle visits midweek, so maybe nows not the time to consider Horst or any Houston defender.
WATCHLIST – Cristian Maidana ($9.1) 5pts
Maidana has sealed his spot in the lineup (tucked in behind the striker) after Giles Barnes left for Vancouver. He is showing flashes of the form we all remember from last year in Philadelphia. Look for the assists/goals to come and at just 2% owned, he could prove to be a differential pick in the upcoming rounds.
New York City FC (1) – (0) LA Galaxy
MOTM – David Villa ($12.4) 8pts
Amidst all the talk of England's Lampard and Gerrard reuniting, Villa stole the show scoring the games only goal. He narrowly missed a chance at a brace too. He and NYCFC are off in round 25 so I'd offload this round, potentially for either of the Kamaras?
WATCHLIST – Clement Diop ($4.0) 5pts
Diop filled in for the injured Brian Rowe and put up a nice 5pts while still giving up a goal. LA doesn't have a bye in either Rounds 25 or 27, so Diop could be a decent 2nd goalkeeper allowing you to bench your stud GK.
Philadelphia Union (1) – (3) Toronto FC
MOTM – Jozy Altidore ($9.5) 8pts
Jozy has returned from injury with vengeance scoring yet again which brings his tally to 4 goals in 5 games. His presence hasn't exactly slowed Giovinvo either, but rather provides a better outlet on the end of his passes.
WATCHLIST – Keegan Rosenberry ($5.7) 6pts
Rosenberry has continued to make his claim for ROTY by consistently being involved in everything on the field for Philadelphia. This is evident by his attacking, defending, and passing bonus amassed in the last match.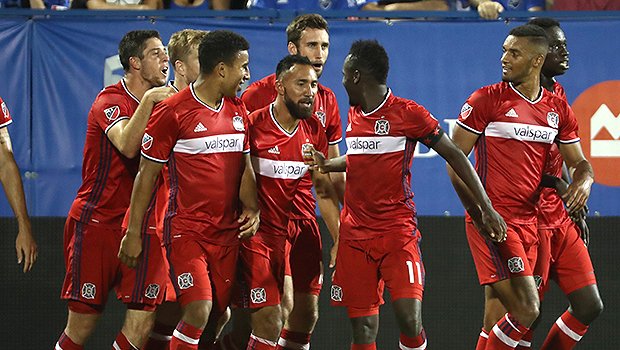 Montreal Impact (0) – (3) Chicago Fire
MOTM – David Accam ($9.3) 13pts
King David has seen an uptick in performance, notching attacking returns in 3 of his last 4 games. Chicago's confidence is on the rise as well after breaking their 2+ year road losing streak, so look for Accam to lead the way in the upcoming rounds.
WATCHLIST – Jonathan Campbell ($5.1) 9pts
With all the teams on byes in rounds 25 and 27, Campbell is a shout for any manager in need of a cheap defender. His price allows funds to be freed up for better options up front while still offering a match in each round.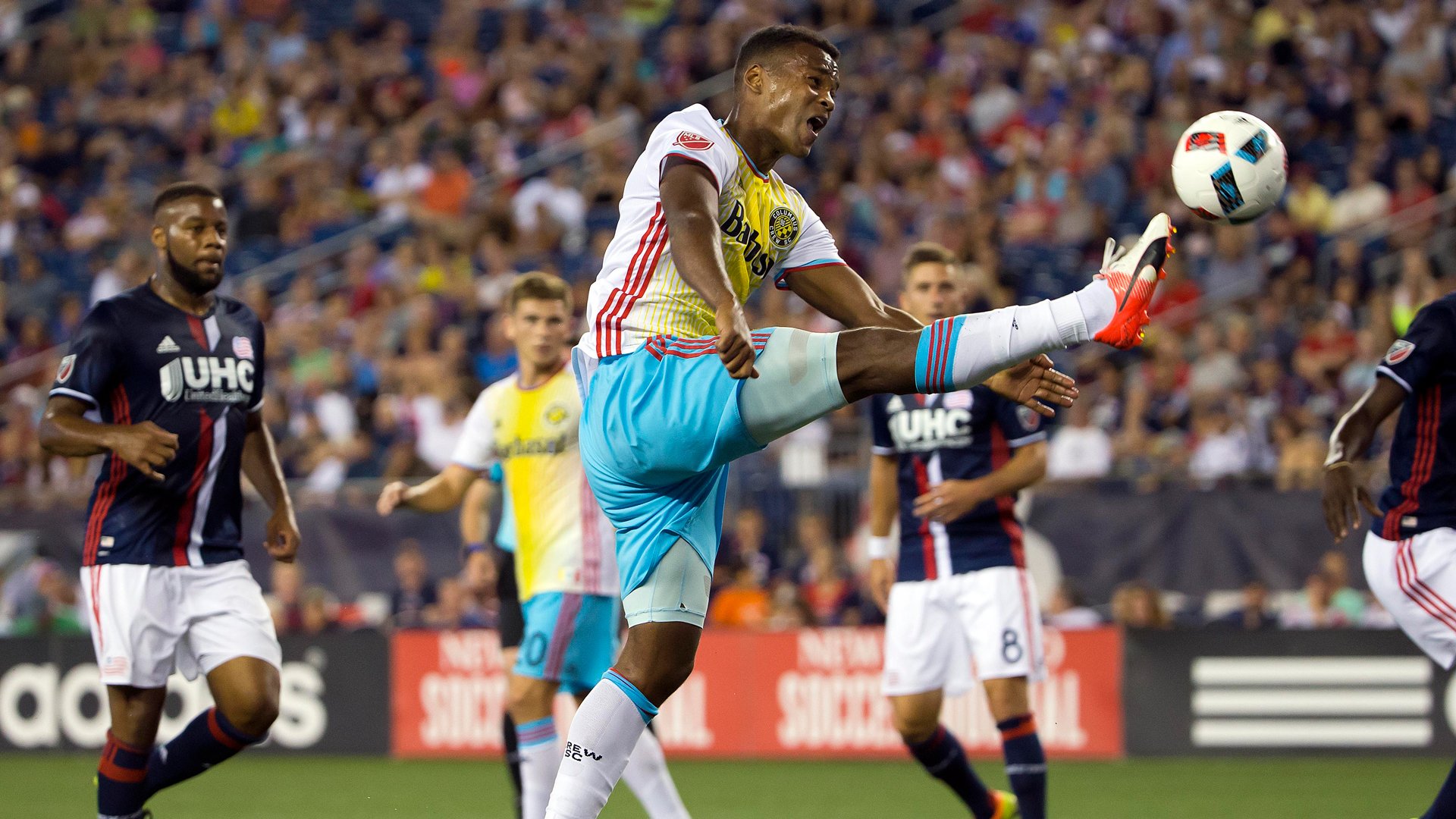 New England Revolution (0) – (2) Columbus Crew SC
MOTM – Federico Higuain ($10.8) 10pts
Higuan's first full 90 after returning from injury and he's back on the scoresheet. His influence was missed but now will bolster the run of form Columbus has been on as of late.
WATCHLIST – Ethan Finlay ($10.7) 8pts
Finlay's purple patch continues as he scored his 3rd goal in his last two. Columbus as a whole is on a tear too and with no byes in the upcoming rounds, expect Finlay's attacking returns to continue.
Colorado Rapids (0) – (0) Orlando City SC
MOTM – Marlon Hairston ($5.5) 8pts
Hairston has continued to start up top on the right wing and even though he didn't score/assist, Colorados stellar defense held firm so that Hairston was awarded with a clean sheet bonus. Colorado is off in round 25, but Hairston's OOP value is potentially worth a one week stash on the bench.
WATCHLIST – Kevin Molino ($8.8) 0pts
Molino traveled but didn't make the 18-man match day squad as a precaution. This came as a surprise to many as Molino was expected to feature heavily after returning from injury last week. Be sure to follow @MLSInjuryNews on twitter for the latest news.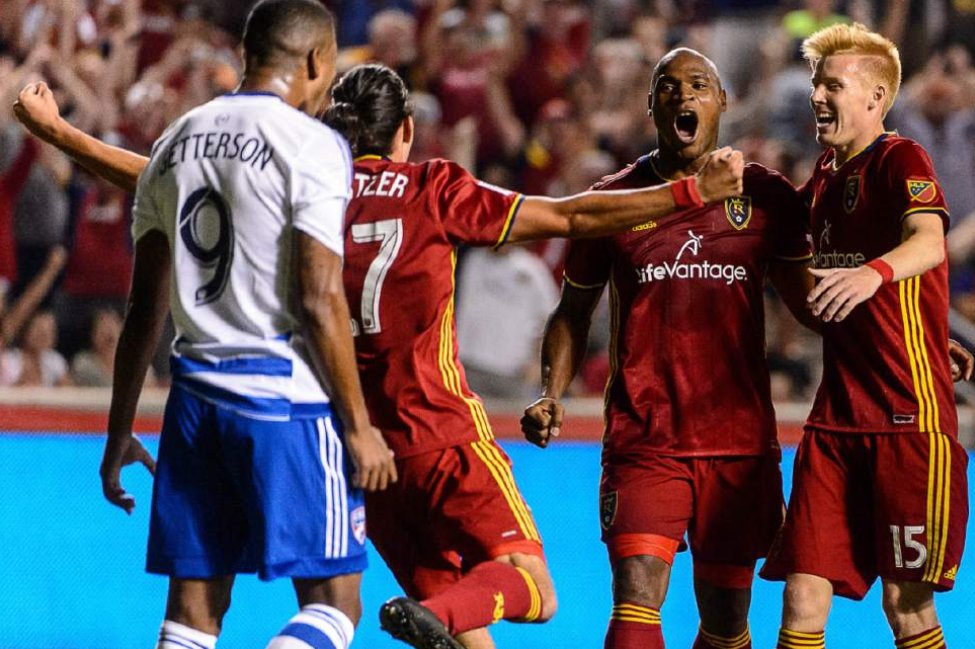 Real Salt Lake (1) – (0) FC Dallas
MOTM – Jamison Olave ($7.7) 13pts
Recently re-signed(of sorts) Olave scored the games only goal to boost RSL into the third spot in the Western Conference. RSL is off rounds 25 and 27, so avoid bringing anyone in.
WATCHLIST – Justen Glad ($4.9) 8pts
If you're looking to reduce transfers and stash a player on the bench, Glad is a good bet as his price is close to that of a 5th defender and they have a DGW in round 28 after their second bye.
Sporting Kansas City (2) – (0) Vancouver Whitecaps
MOTM – Benny Feilhaber ($11.6) 14pts
Benny has been solid all year long, but rarely makes it into MLSFI's picks. Unfortunately, nows not a time to consider him either as SKC has byes in rounds 25 and 27, but after that look for Benny to be the focal point as SKC looks to bolster their playoff potential.
WATCHLIST – Graham Zusi (10.4) 3pts
Zusi has dropped off the fantasy radar since his reign of seasons past. So much so that he's now featuring as the right back for SKC. I'm sure he will still contribute to the attack, but without the possibility of clean sheet bonuses, I'd stay away from Zusi.
D.C. United (2) – (2) New York Red Bulls
MOTM – Patrick Mullins ($6.4) 7pts
Mullins scored the equalizer and brought his tally to 2 goals in 4 games. He and D.C don't have any byes so if you're in the market for a cheap 3rd/4th striker, Mullins is getting starts and is very involved in their attack.
WATCHLIST – Steve Birnbaum ($7.9) 5pts
Birnbaum was again amongst the attacking returns with an assist against NYRB, which follows his streak of 2 goals in as many games. Look for him to forge on as D.C. don't have any byes in the upcoming rounds.
Seattle Sounders FC (3) – (1) Portland Timbers
MOTM – Clint Dempsey ($11.0) 13pts
The Duece continues to be loose, yet again getting on the scoresheet. Dempsey got himself a brace and was able to avenge his missed penalty from last week. Lodeiro seems to have been the key to awaken the offense in Seattle, but Dempsey is the one who has seen the most improvement in fantasy terms.
WATCHLIST – Cristian Roldan ($5.9) 14pts
Roldan has locked down the spot next to Alonso in the midfield and at $5.9, he's worthy of a look for your 5th midfielder slot. Roldan is finding himself farther up the field as evident by his 2 goals and 2 assists in his last 4 games.