Round 4 is finally over with and if you happened to load up on the correct DGWers, you should be happy with your score! I know its hard to remember what happened in some of the matches from last 2 weeks, so here are the FMLS talking points for each match in Round 4.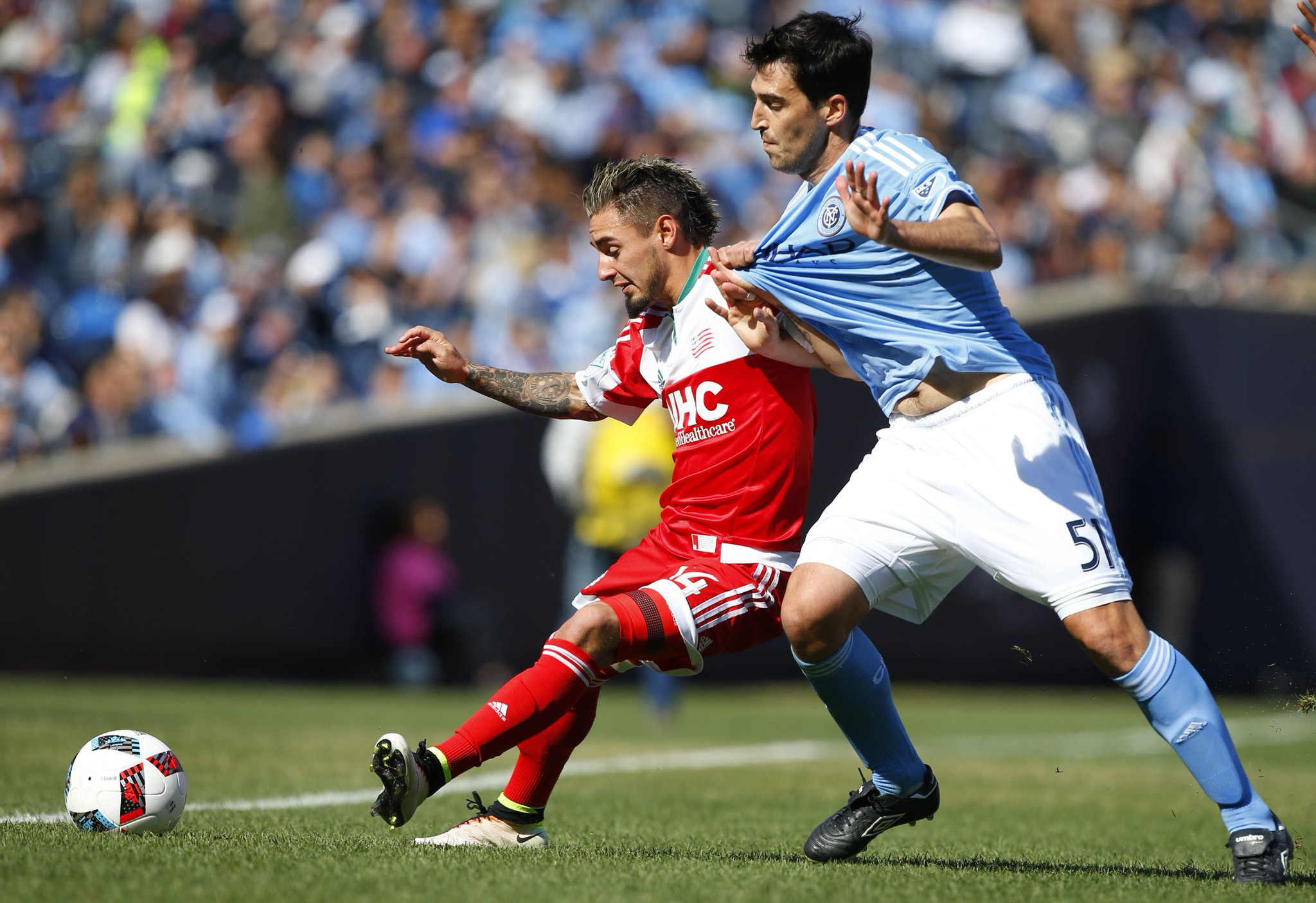 New York City FC (1) – (1) New England Revolution
MOTM – Chris Tierney ($8.1) 11pts
The left back saw his free kick deflected on goal by Mendoza of NYCFC en route to a meaty haul. His left foot has always been able to swing in crosses and now that he's taking set pieces, look for a clean sheet to up his returns even further.
WATCHLIST – David Villa ($11.1) 4pts
Another blank but Villa continues to look dangerous and is primed to bounce back in the next game against the lackluster Chicago defense.
D.C. United (0) – (3) FC Dallas
MOTM – Mauro Diaz ($10.6) 12 pts
Another two assists for the Argentine who's tricky feet also got him a foul bonus.  Looks likely to continue his run next weekend against the Crew.
WATCHLIST – Maxi Urruti ($8.6) 8pts
Maxi netted his 3rd goal in 4 matches. With his buddy Diaz providing that supreme service he'll be getting close to the shot bonus each match. .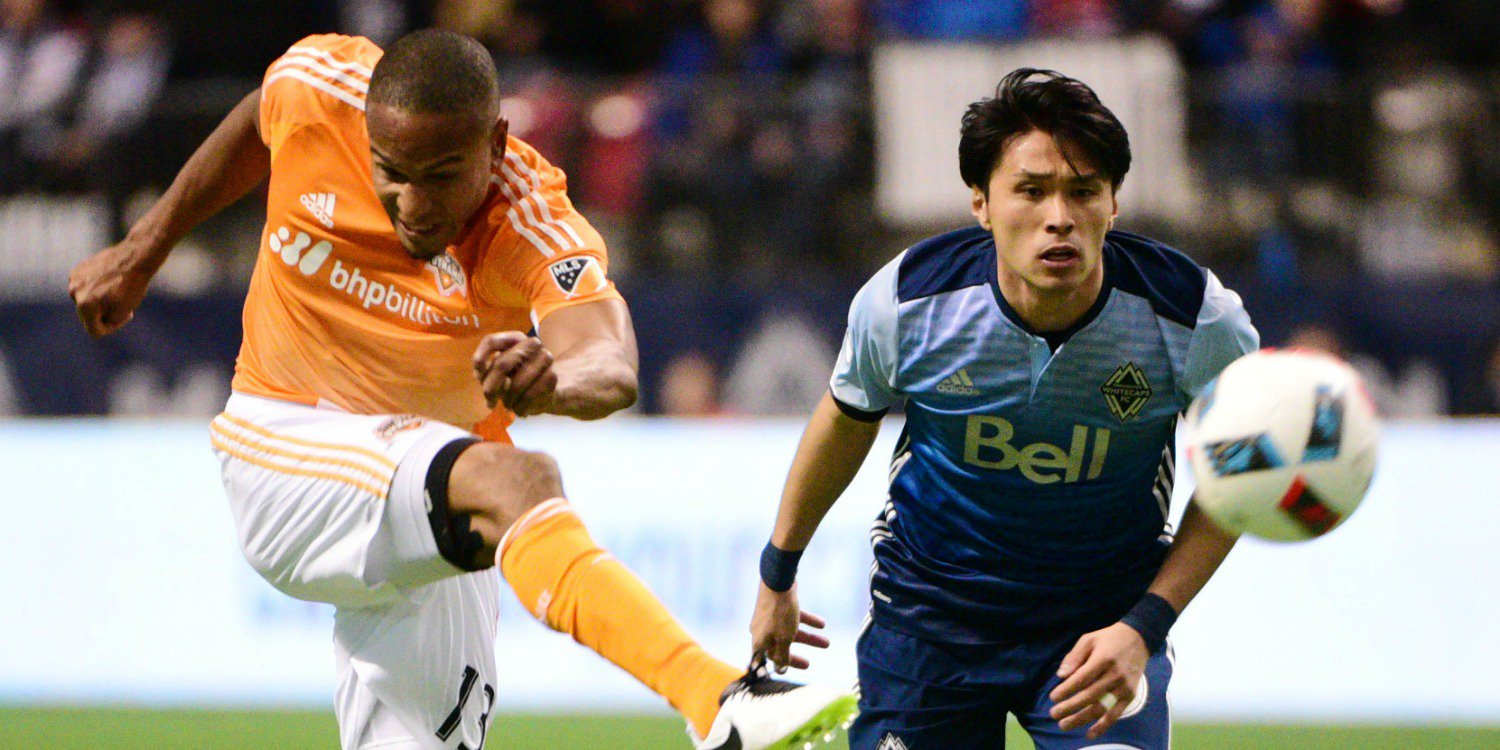 Vancouver Whitecaps (1) – (0) Houston Dynamo
MOTM – Pedro Morales ($10.9) 9pts
Morales scored his 4th goal in as many matches, but all are from the penalty spot. Vancouver's fixtures turn for the worse until their DGW in Round 8.
WATCHLIST – David Ousted ($6.1) 9pts
The keeper that we all recognize from last year has shown up! The Whitecaps seem to be more concentrating on their defense instead of all out attack so look for the clean sheets to continue.
New England Revolution (1) – (0) New York Red Bulls
MOTM – Diego Fagundez ($8.2) 8pts
Fagundez was able to reward the managers who brought him in for the DGW (phew!). Quickly on his way out of my squad though (See: Dillon Powers).
WATCH LIST –  Sacha Kljestan ($11.2) 2pts
Stacha and NYRB again looked lackluster but they have a DGW in Round 6 so hold on to him if he is in your squad.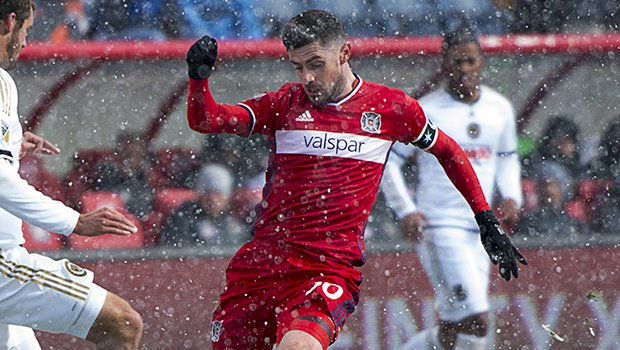 Chicago Fire (1) – (0) Philadelphia Union
MOTM – Kennedy Ignoananike ($8.0) 8pts
With Accam out again through injury (knee), Kennedy shouldered the scoring duties. Look for that to continue as Kennedy and Accam definitely have the pace to punish teams on the counter.
WATCHLIST – Matt Lampson ($4.6) 8pts
A backup keeper might be more necessary than first thought with all of the rotation/injuries going around. Lampson and Chicago have upped there defensive game and might be worth a look.
Colorado Rapids (1) – (0) Toronto FC
MOTM – Dillon Powers ($7.6) 6pts
Powers has been in a more attacking role this year and has been consistently providing attacking and defending bonus. With an upcoming DGW, he's a bit cheaper which could provide some funds to upgrade elsewhere.
WATCHLIST – Axel Sjoberg ($5.5) 7pts
The center back has yet to produce the defensive bonus of last year but his price tag is very enticing. With Vincent ($5.0) and Redding ($5.0) both losing playing time, Sjoberg seems the perfect replacement.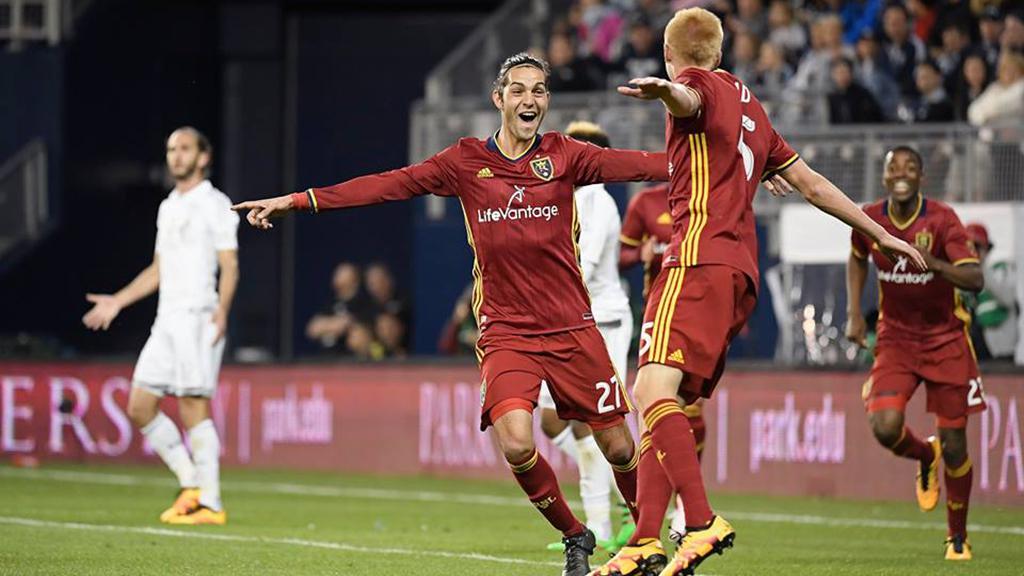 Sporting Kansas City (1) – (2) Real Salt Lake
MOTM – Joao Plata ($9.4) 8pts
Again Plata provided attacking returns, almost automatic at this point. With the likes of Giovinco and Villa not doing so hot, is it time to move on to a cheaper Plata?
WATCHLIST – Benny Feilhaber ($11.0) 6pts
Benny has returned from injury and was able to put away the PK late in the match. With new attacking options around him, and a few DGWs coming up for SKC, he should be on your radar.
FC Dallas (1) – (1) Columbus Crew
MOTM – Tesho Akindele ($7.5) 6pts and Justin Meram ($8.2) 10pts
Both Tesho and Meram kept sharp on the international break (called up by Canada and Iraq respectively) and were able to translate that to a goal a piece.
WATCHLIST – Maxi Urruti ($8.7) 7pts
Without Mauro Diaz (knock in training), Maxi found himself dropping back to help defensively. So much so, that he racked up 3 defensive bonus points.
Seattle Sounders (1) – (0) Montreal Impact
MOTM – Clint Dempsey ($10.9) 9pts
Dempsey is another example of the international break being good for the player. A goal in Columbus against Guatemala and another back home in Seattle. Is this the start of a run for him and the Sounders?
WATCHLIST – Andreas Ivanschitz ($7.6) 6pts
The preseason hype is again verified as the cheap(er) midfielder was able to provide an assist. The fixtures don't ease up anytime soon and with many DGWs on the horizon, he's falling down my potential transfer list.
Vancouver Whitecaps (0) – (0) Los Angeles Galaxy
MOTM – David Ousted ($6.1) 10pts
Vancouver and Ousted once again showed their defensive prowess keeping Los Angeles at bay even when they were down to 10 men for over an hour (Laba red card in the 28th min).
WATCHLIST – Pedro Morales ($10.9) 1pt
Morales' PK streak comes to an end and it might not have a chance to resume for a while. The extent of his hamstring/hip injury (left in 19th min) is still uncertain at this point.
San Jose Earthquakes (1) – (1) D.C. United
MOTM – Shea Salinas ($8.5) 5pts
Salinas' substitution in the 71st min was the spark the team needed. He was out wide crossing in balls like years past. If he's able to lock down a starting spot, look for the crossing numbers to again be very good.
WATCHLIST – Travis Worra ($4.0) 6pts
With the signing of Tally Hall, Worra's status is now uncertain. Be on the look out for the likes of Lampson and Rowe if he loses his starting spot.
Orlando City SC (4) – (1) Portland Timbers
MOTM – Kaka ($10.7) 16pts
The Brazilians return from injury was welcomed by many FMLS managers and his onslaught of points lessened the blow of Larin's injury (subbed in the 24th min). He's making up for lost time and is already finding himself in my potential transfers for the upcoming rounds.
WATCHLIST – Diego Valeri ($10.5) 10pts
Valeri left it late but his assist catapulted his score up to 10 points. He's already the front runner for the captains armband (in my mind at least) in Round 6.