Every week I bring my own take on each game and the notable fantasy standouts you should be keeping an eye going into the next week.
Standouts: Those who out did better than their peers
Value: Those who punched above their weight class in terms of price and who I expect to have potential moving forward
Fluke: There's not always a fluke, but if you see a $4.8 defender with 12 points, that's a good sign they're a fluke. I'll make sense of those types of performances and let you know if you should expect more from them or if they're a one-hit wonder.
Dud: This is obvious. Someone you expected a lot from and got little. If you spend $11.0 on Josef Martinez and he scores 3 points, you're going to be upset. I'll tell you if you should've seen this coming and whether or not it's a trend.
---
Seattle Sounders 4 – 2 Chicago Fire
One Sentence (or question?):
Chicago Fire:

Anytime a team makes a non-injury related sub in the 30th minute, there's a problem and Chicago can't seem to right a ship that "appears" in pretty decent condition.

Seattle Sounders:

This team is a breath of fresh air for Sounders' fans that got used to the Obafemi Martins/Dempsey goal scoring era several years ago.
Fantasy Standouts:
Elite Perfomers: Nico Lodeiro ($12.3)/ Jordan Morris ($9.3)/ Victor Roriguez ($9.5)/ Raul Ruidiaz ($11.2) – 10/11 points:

The Sounders attack was and stands to remain dominant. Through

3 games

the Sounders are ridiculous:

Lodeiro: Avg. 9.67 points, 1 g 3 a

Morris: Avg. 8.33 points, 3 g 1 a

Ruidiaz: Avg. 8 points, 3 g 1 a

Rodriguez: Avg. 9 points, 1 g 2 a

Value: CJ Sapong ($8.4) – 8 points:

2 goals and 1 assist through 3 games. He has come in and been a force straight away. Against the Sounders he had

4 key passes, 1 assist and 2 big chances

created.

Dud: Nikolic ($8.3) – 2 points:

Same thing this week. 71 minutes and only 1 shot on a team that had

25 shots.

For the same price you could have Sapong.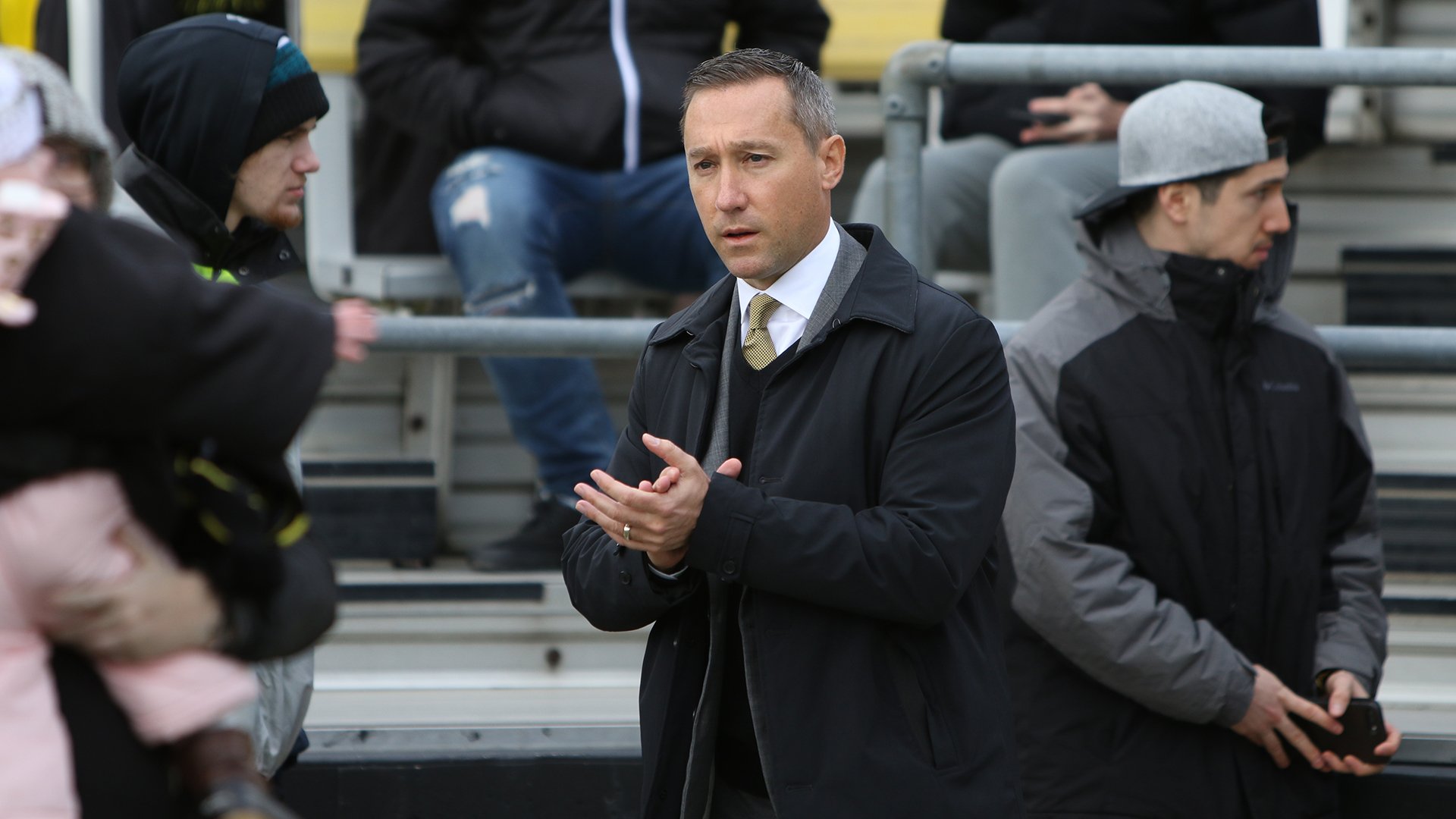 Columbus Crew 1 – 0 FC Dallas
One Sentence:
Columbus Crew:

Caleb Porter doing what Frank de Boer couldn't do with a good squad: not screw it up.

FC Dallas:

It's ok, a new coach and a younger squad was always going to see growing pains. (Pomykal is legit)
Fantasy Standouts:
Elite Perfomer: Gaston Sauro ($6.0) – 15 points:

Sauro's production has been ridiculous and unsustainable. Regardless of production, CLB's defense looks good and Sauro is a part of that.

Value: Pedro Santos ($7.5) – 6 points:

Higuain wasn't getting it done on offense again. He's the last sub if at all and now has 2 assists in 3 games outperforming the playmaker Higuain.

Value: Paxton Pomykal ($6.2) – 6 points:

In 2 starts he averages 7.5 points with 1 assist (which should be more). The key here is that despite the lack of tangible production via

Goal

or

Assists

he generates tons of offensive and defensive bonus points and is stupid cheap.
Dud: Gyasi Zardes ($9.8) – 2 points:

Forwards can be fickle like this, but so far the $9.8 price tag isn't justified as he doesn't provide any other production outside of goals.
Houston Dynamo 3 – 2 Vancouver Whitecaps
One Sentence:
Houston Dynamo:

Now that Champions League is over, Houston are ready to prove their worth to MLS.

Vancouver Whitecaps:

They're not there yet, but remember that they're basically a brand new team and one of these days they are about slap some unsuspecting team.
Fantasy Standouts:
Elite Perfomer: Alberth Elis ($9.2) – 19 points:

1 goal and 2 assists should've gotten Elis 13 points. However, he was even more dominant than those stats show creating 2 huge chances (2 points), taking 4 shots (1 points) and making 3 key passes (1 point) as well as earning a penalty (2 points). Huge game, but the question remains: can he be consistent?

Value: Memo Rodriguez ($5.6) – 12 points:

a brace at this price earns you value player of the week (he now has 3 goals on the season).

Dud: Yordry Reyna ($8.5) – 2 points:

In a game with 2 goals, you expect more from Reyna, but like I said, this team is still developing chemistry and will most certainly be a forced to be reckoned with by mid-season.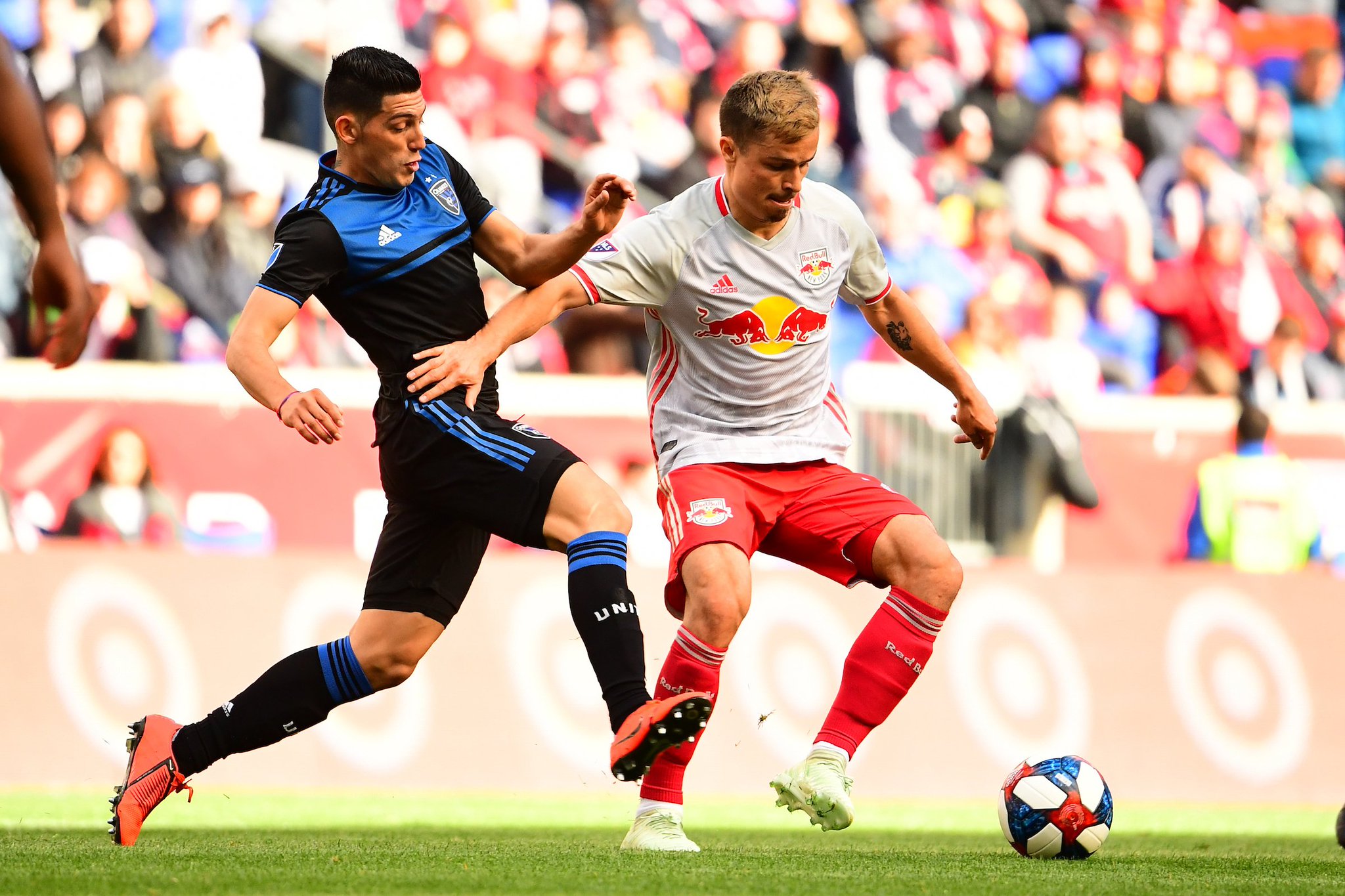 New York Red Bulls 4 – 1 San Jose Earthquakes
One Sentence:
New York Red Bulls:

No Kaku, No Problem. In all seriousness, tweets aside, Kaku is young and social media runs rampant, let's hope for NYRB and Kaku that everyone gets on the same page.

San Jose Earthquakes:

Almeyda wants them to play as individuals, despite not having MLS-caliber individuals (Tommy Thomspon at RB?…).
Fantasy Standouts:
Elite Perfomer: Alex Muyl ($6.7) – 11 points:

the Red Bulls are tough to pick players from, because often times the system produces results rather than players. Meaning any of Royer, Muyl or Fernandes could be putting this brace away, but kudos to Muyl for taking his chances.

Value: Alex Muyl ($6.7) – 11 points:

See above. A brace at this price = yes please.

Dud: San Jose Earthquakes:

I hope you still aren't thinking about picking San Jose players, but if you are, just stop. 1 goal from 1 shot on target. 2 goals from 3 games. Both goals in the first 15 minutes. It's clear something is wrong/missing.
Orlando City 1 – 3 Montreal Impact
One Sentence:
Orlando City:

The attack could be interesting, but that defense…whoof.

Montreal Impact:

Any team with Piatti has a chance of scoring goals.
Fantasy Standouts:
Elite Perfomer: Ignacio Piatti ($11.5) – 13 points:

2 goals in this game brings his total to 3 goals on the season.

Value: Sam Piette ($7.3) – 7 points:

2 defensive bonus points and the occasional forray into the attack gave Piette 5 bonus points. He sure looks like the engine of this team and essential to their success.

Dud: Orlando City Defense:

The defense offers several low-budget options, which, from an MLS Fantasy owner perspective, is interesting. However, I urge you to resist the temptation because you'll likely just keep hurting your overall salary cap.
DC United 5 – 0 Real Salt Lake
One Word:
DC United:

Dominant.

Real Salt Lake:

Suspect.
Fantasy Standouts:
Elite Perfomer: Wayne Rooney ($11.0) – 23 points:

a Hat-Trick and an assist. If you didn't have Rooney this week (like me) you were sad as he outperformed Lucho Acosta.

Value: Junior Moreno ($7.5) – 14 points:

Moreno was the offensive engine of this attack in front of Russel Canouse. He had 2 assists, 78 passes, 2 big chances created and put in good defensive work as well. If the front four continue to produce Moreno could benefit significantly fantasy-wise.

Dud: Honorable Mention: Real Salt Lake:

The whole "this team is a dud" thing is getting a bit tiresome, however, when RSL are lucky to have 4 points. They drew against a 10 man Houston, were lucky to take 3 points from Vancouver and just run over. Avoid RSl until they've had a chance to recalibrate.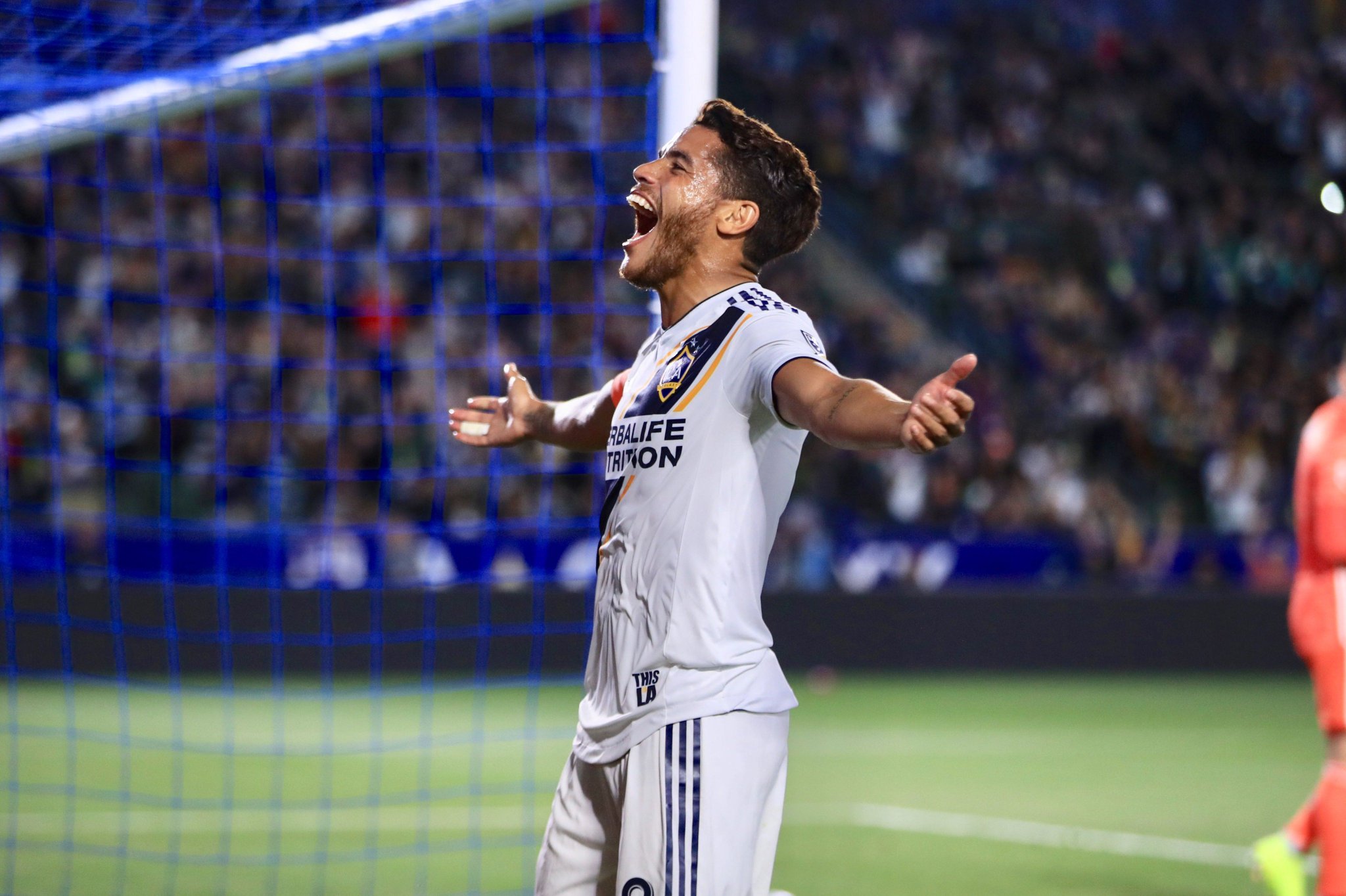 Los Angeles Galaxy 3 – 2 Minnesota United
One Sentence:
LA Galaxy:

No Zlatan, No Problem.

Minnesota United:

They'll feel hard-done by the result (especially that PK call), but 6 points from 3 games is more than they could've hoped for and I expect them to bounce back.
Fantasy Standouts:
Elite Performer: Jonathan Dos Santos ($9.4) – 12 points:

Jonathan Dos Santos is the backbone of the Galaxy and he showed it in this game calmly converting the penalty and dominating the midfield.

Value: Uriel Antuna ($6.1) – 8 points:

1 assist and a rejuvenated feeling from the new-look, Zlatan-less LA Galaxy. Antuna could end this season at $9+.

Dud: Darwin Quintero ($12.5) – 4 points:

4 points isn't horrible, until you look at his price tag. I'm willing to write this one off as a one time thing.
New York City FC 2 – 2 Los Angeles FC
One Sentence:
New York City FC:

News is they're about to get their No. 9 from Croatia, after which all teams in the league will be on watch.

Los Angeles FC:

Vela is THE best player in the league, hands-down.
Fantasy Standouts:
Elite Perfomer: Carlos Vela ($11.8) – 13 points:

3 goals and 2 assists in his last two games. His brace in this game, on the road, at tough Yankee stadium speaks to his quality (everyone will be captaining him this weekend FYI).

Value: Latif Blessing ($6.9) – 12 points:

In 2 starts this season Latif is averaging 8.5 points. Against NYCFC he earned a penalty, had an assist, 3 defensive bonus points and 2 offensive bonus points. I don't think this is a fluke either, at just 22, Blessing is finally finding his form.

Value: Valentin Castellanos ($7.8) – 8 points:

Averaging 6 points in 2 starts as a forward is very good production. A position that is typically dependent on goals, FWDs typically become a position of risk. At this price and with a No. 9 supposedly coming in, Castellanos could provide great value on the wing going forward.

Dud: Diego Rossi ($9.1) – 1 point:

Diego Rossi was largely absent from this game. You could argue his movement and presence is what allowed Vela to shine. I'm not too worried, but this is the risk you take with him.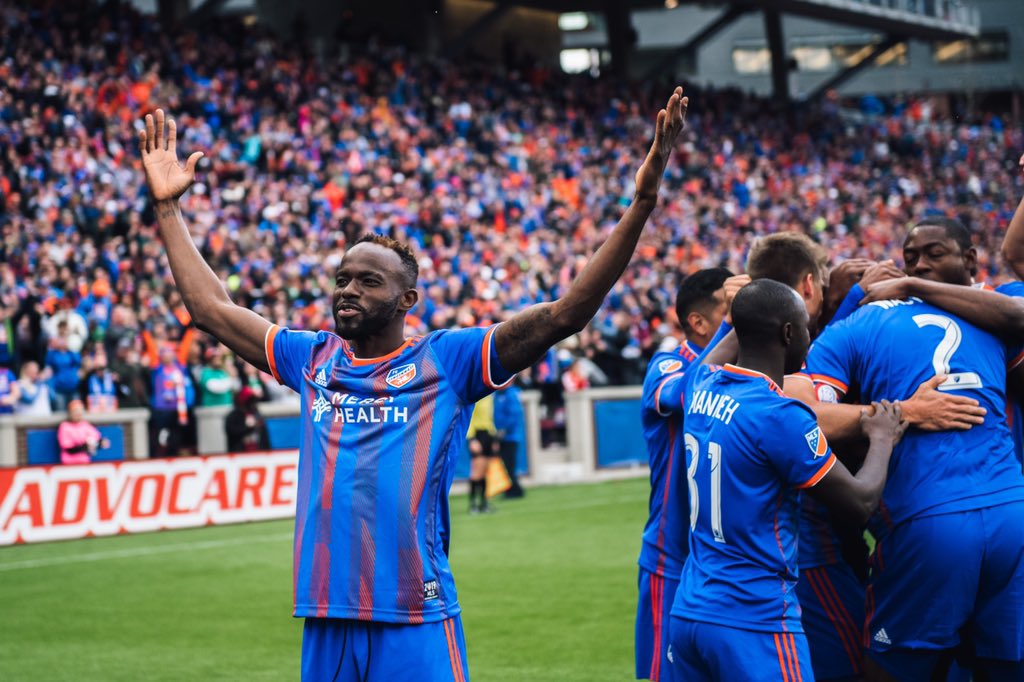 FC Cincinnati 3 – 0 Portland Timbers
One Sentence:
FC Cincinnati:

Could FC Cincinnati have finally embraced an identity that will give them a chance?

Portland Timbers:

Are the Timbers really missing a No. 9? Or is there a bigger problem here?
Fantasy Standouts:
Elite Perfomer: Kendall Waston ($6.2) – 14 points:

This is Waston's team. You could see the way he managed his team on defense. Moving forward he will get more goals off of set pieces and FCC will earn shutouts (and lots of defensive bonus points) with their bunker and counter brand.

Value: Kekutah Manneh ($5.9) – 3 points:

Manneh has gone down $1.1 in price this year. He hasn't produced quite yet, but has become an integral part of FCC's counter and could be a "buy low" situation as he begins to establish himself in the Starting XI.

Value: Alan Cruz ($7.4) – 9 points:

Alan Cruz looked dangerous this week and could become a creative spark for an otherwise bland FC Cincinnati side. Either way, at just 23, Cruz is someone to keep an eye on (who didn't love that finish?).

Dud: Sebastian Blanco ($10.3) – 2 points:

Yes Valeri only had 4 points, but you could at least take solace in his ability to make an impact on the attack. Blanco fell out of this game showing the risk he is at such a high price.
Atlanta United 1 – 1 Philadelphia Union
One Sentence:
Atlanta United:

The talent is there, the system is not…yet.

Philadelphia Union:

I'm not quite sure what to make of Philly, and I can say pretty confidently most of the soccer-verse doesn't know either.
Fantasy Standouts:
Elite Perfomer: Julian Gressel ($8.9) – 9 points:

Gressel got his second assist of the season I don't expect it to be his last. He's by far the most consistent player on this team, he just needs his teammates to catch up.

Value: Brenden Aaronson ($5.5) – 8 points:

Aaronson should've had 2 assists to go with his goal and he looked very solid throughout (he's only 18 btw). You'd imagine he's earned another start, especially with injuries to Burke and Santos up top, but Philly also started Fontana last year and then banished him to Bethlehem Steel.  

Value: Ezequiel Barco ($7.2) – 6 points:

Barco's price has fallen $0.8 this season and now sits at a very reasonable price. Considering he's just 19 and has the potential to be a huge part of this attack, that's a great price. With one goal this weekend he'll be hoping he earns his starting spot back.

Dud: Pity and Josef Martinez ($9.4/$10.1) – 4/3 points:

These two were expected to come in and light up the league the same way Almiron and Josef did last year. They couldn't do anything against a Philly team without their star No. 10, an 18 year old as a playmaker and a very very slow Medunjanin at the 6. The potential is there, we're just waiting on results.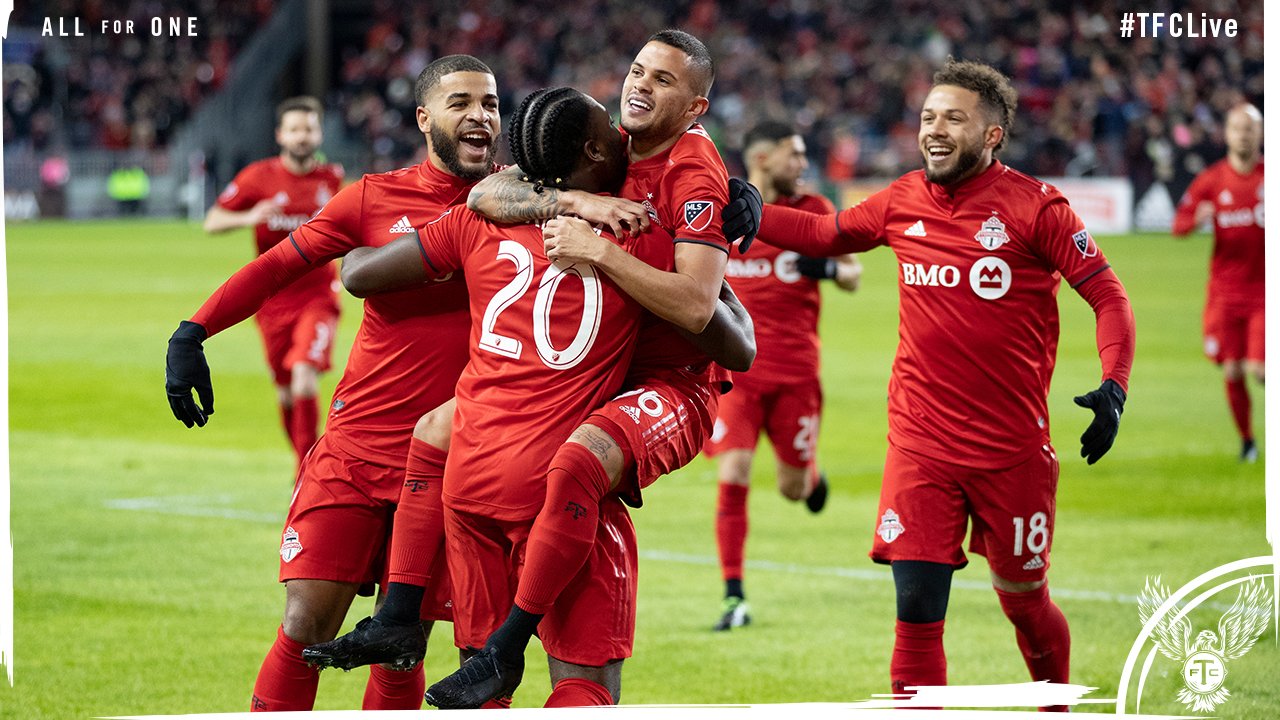 Toronto FC 3 – 2 New England Revolution
One Sentence:
Toronto FC:

Jozy is a sight for sore eyes on a team that's been desperate for a goal scoring threat since the recent departure of Giovinco.

New England Revolution:

Carles Gil is warming up to the league and that non-offsides call is absolute trash that all Revs fans should be fuming about.
Fantasy Standouts:
Elite Perfomer: Carles Gil ($9.7) – 12 points:

Gil had a brace, bringing his goal total on the season to 3. He's also now on PK-duty.

Value: Ayo Akinola ($5.0) – 10 points:

A goal and an assist for Ayo is the kind of tangible production Toronto has been waiting to see from him. Now that he's got his first goal, I expect more to follow.

Dud: Brad Freidel:

This New England Revolution team has quality pieces and should at least be producing more in the attack. Brad isn't getting the most out of his players, which begs the question, after a full offseason and getting a team he wanted, does Brad really know what he's doing?
Colorado Rapids 1 – 1 Sporting Kansas City
One Sentence:
Colorado Rapids:

The Rapids were unlucky not to win this one and I think if Kellyn Acosta stays on, the Rapids win this.

Sporting Kansas City:

They're one of the best teams in the league, but then they put on a performance like they did against Colorado and I hate them for it.
Fantasy Standouts:
Elite Perfomer: Graham Zusi ($7.6) – 7 points:

No one performed at an "Elite" level, however, Zusi was active defensively and, at the same time, the attack also flowed through him. He had 106 touches, 11 more than the next person (Besler with 95) and 32 more than the person after that (Barath 74).  

Value: Gerso Fernandes ($6.4) – 3 points:

There wasn't much value to be found in this game, because there wasn't anyone who proved themselves worthy of anything. Gerso has 2 goals and 2 assists in 4 CCL games, but has yet to do so in MLS. It's only a matter of time before his price starts to reflect his true value.

Dud:

Both teams were rather poor in this game. It was scrappy and probably should've ended 0-0. Since it ended 1-1 both defenses lost their clean sheets and really didn't have much to say in the attack.