MLS did its best to compete with the Copa America and Euros with loads of goals and drama throughout. If you happened to miss anything, here is a quick recap of Round 15!
[break]
Philadelphia (4) – (3) Chicago Fire
MOTM – Roland Alberg ($8.4) 19pts
With a midweek hat-trick, Alberg has made his mark in MLSFantasy. Playing centrally behind the striker (Sapong/Herbers) for the last two games has resulted in plenty of fantasy points and the goals that Philadelphia needs to continue their run atop the Eastern Conference.
WATCHLIST – David Accam ($9.2) 8pts
If there was any doubt about the fitness of Accam, the quickness displayed in the early moments should put those thoughts to rest. He has now returned in the last 3 matches and looks to continue against San Jose next round.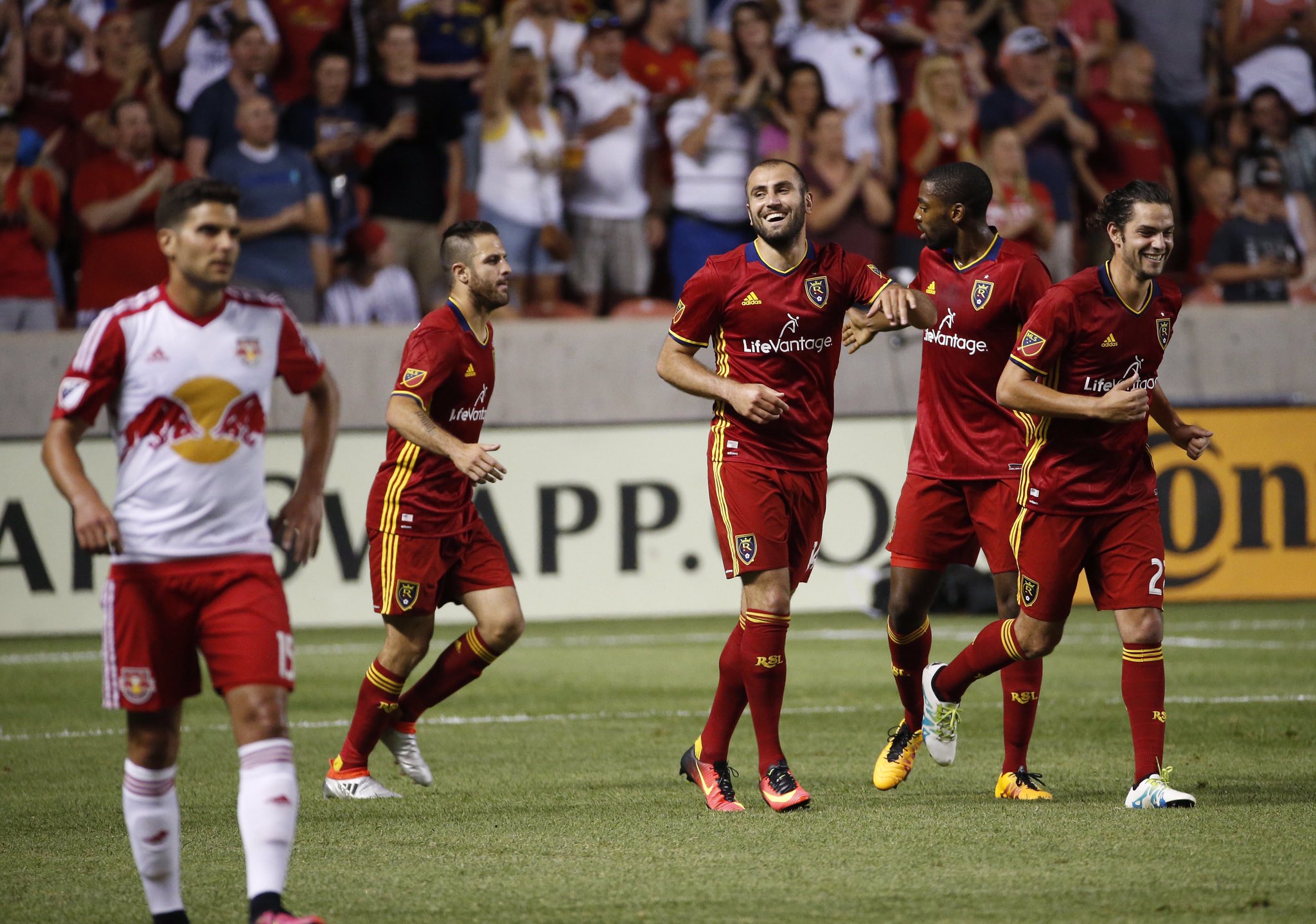 Real Salt Lake (2) – (1) New York Red Bulls
MOTM – Yura Movsisyan ($8.8) 7pts
Yura notched his third in as many games as he continues to lead the line for RSL. With almost zero rotation in the midweek, there is a chance he gets a rest on the weekend but I believe the coach will give him a chance to take the streak to four matches.
WATCHLIST – Aurelien Collin ($7.9) 0pts
Wholesale changes for the Red Bulls in midweek didn't result in a win and Collin's straight red card means more rotation in the back line. Since his arrival, the defense had looked solid so expect the Red Bulls to be a little less powerful in defense as well as going forward.
LA Galaxy (0) – (0) Colorado Rapids
MOTM – Zach MacMath ($5.4) 8pts and Brian Rowe ($4.8) 9pts
Both MacMath (4 saves) and Rowe (5 saves) are playing well but are looking over their shoulders as they are slotted to be backup keepers when Tim Howard arrives and Dan Kennedy returns from injury
WATCHLIST – Giovanni Dos Santos ($11.5) 3pts
GDS was able to feature even though he is flagged on the FMLS site with a quad injury. Maybe that hindered him and the Galaxy, but Colorado's defense certainly didn't make it any easier for Los Angeles as their road woes continue.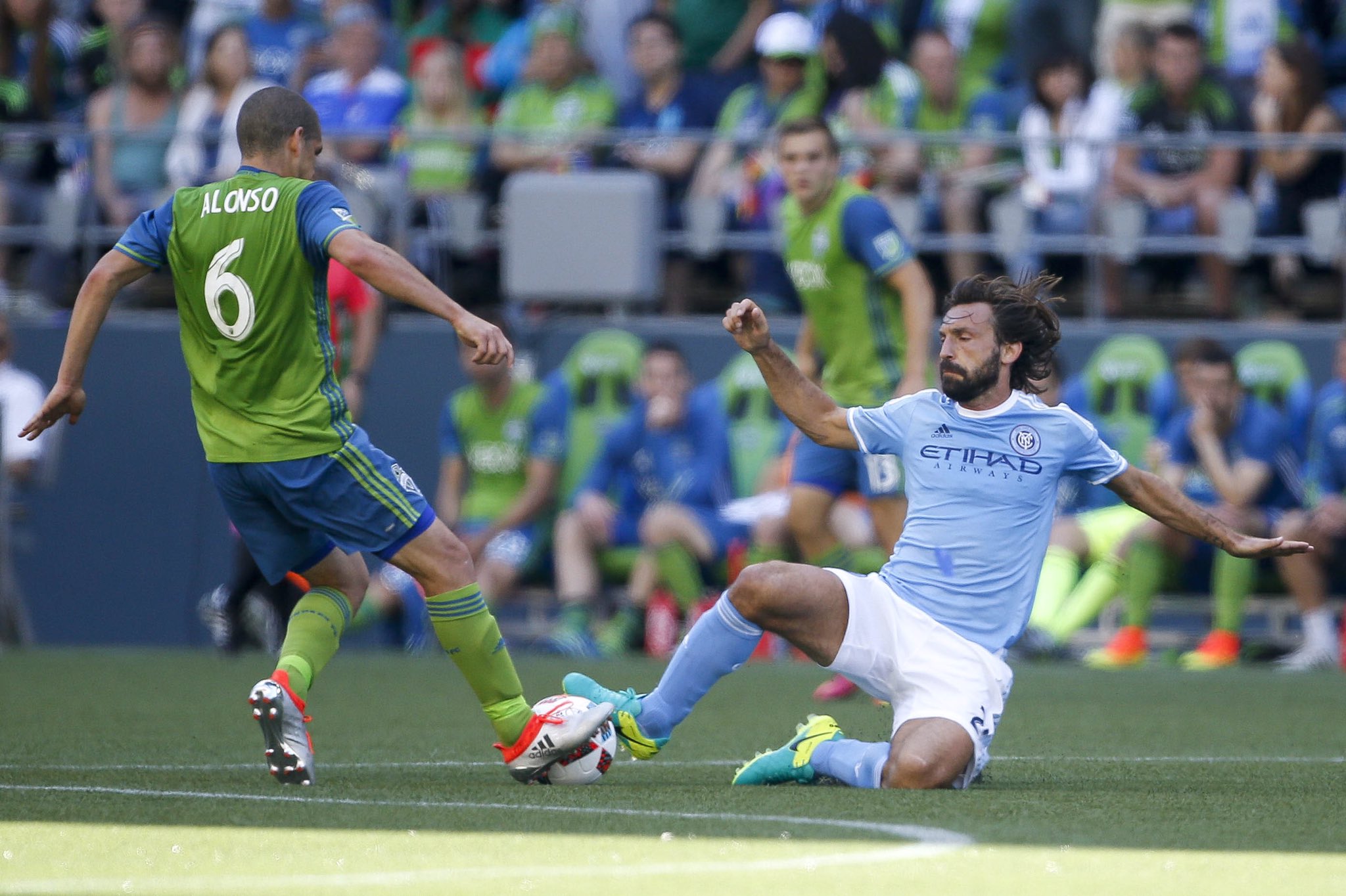 Seattle Sounders (0) – (2) New York City FC
MOTM – Frank Lampard ($10.2) 9pts
Lampard notched his 2nd in as many matches and you've got to hand it to him, he's producing both goals and results amidst some controversy regarding his playing time/etc. Look for the 3rd (maybe 4th) in Round 16.
WATCHLIST – Jack Harrison ($5.6) 4pts
Harrison once again started out on the right wing and displayed some tricky feet dancing around defenders all match long. His price point and production is  worth consideration with NYCFC having a DGW in Round 16.
D.C. United (2) – (0) New England Revolution
MOTM – Lamar Neagle ($8.0) 12pts
A goal and an assist adds up to a double digit haul and an easy choice for MOTM. Usually just a consistent 3-4 point player, Neagle definitely has the potential to score big in each and every match.
WATCHLIST – Sean Franklin ($8.4) 13pts
Franklin earned clean sheet (7th of the year) and a goal to reward his owners and with Hamid back between the posts, expect more to come.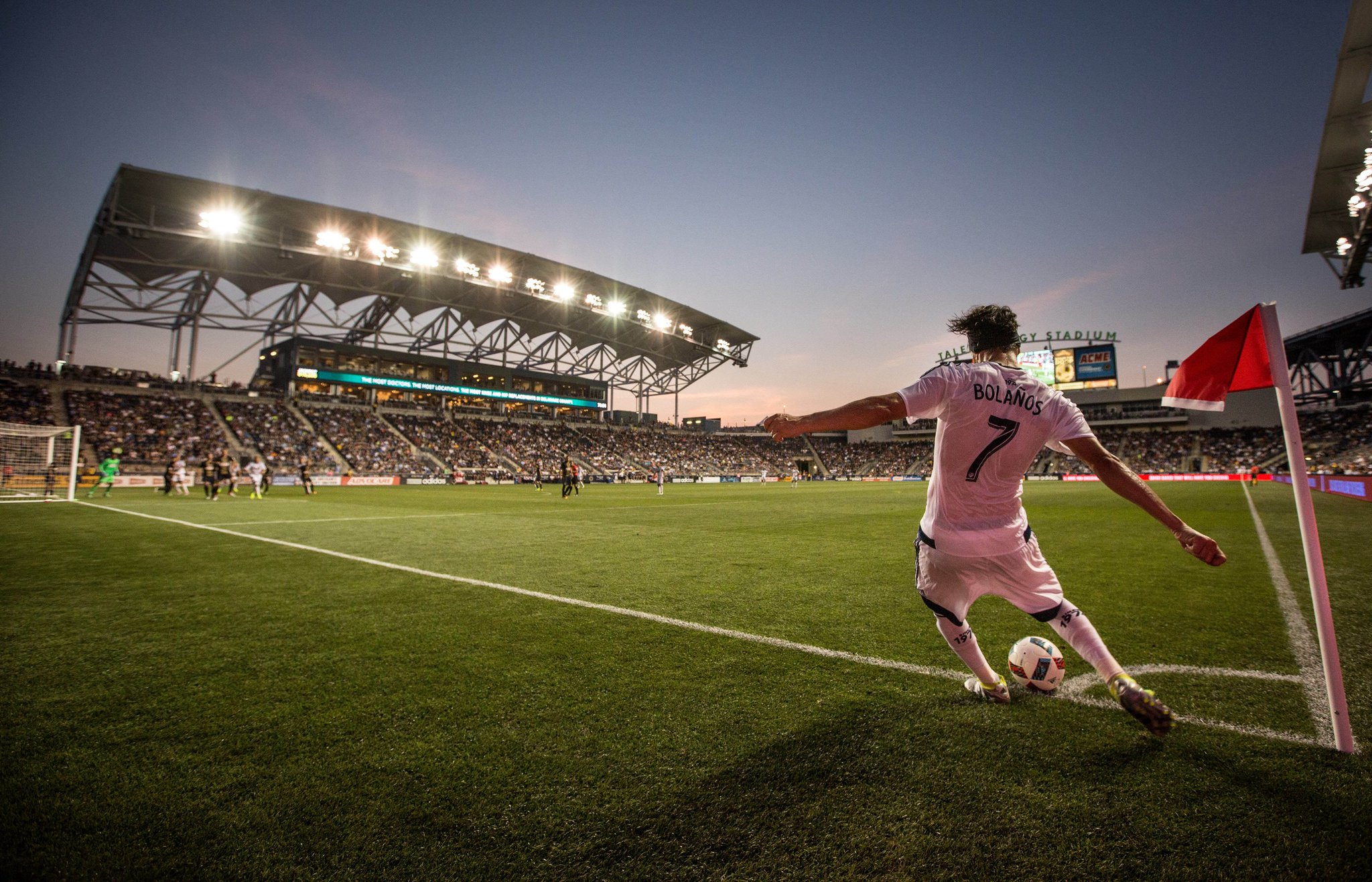 Philadelphia (2) – (3) Vancouver Whitecaps
MOTM – Christian Bolanos ($8.2) 8pts
Bolanos was in a run of good form before leaving for Copa America, displayed some class in the tournament, and is back at it for the Whitecaps scoring the game winner on the road in Philadelphia.
WATCHLIST – Roland Alberg ($8.4) 9pts
Another start, another goal. The current tally is 5 goals in the last three matches. Philadelphia travels to the humid Houston but I think the scoring streak continues.
Columbus (1) – (1) New York Red Bulls
MOTM –  Bradley Wright-Phillips ($11.2) 8pts
BWP was one of the few DGW's who actually produced as expected, although with limited minutes in the first match. (Ahem, Kljestan!!)
WATCHLIST – Ola Kamara ($8.3) 8pts
Ola returned to the starting lineup and returned to the score sheet making it 5 goals in his last 4 appearances. Higuain may be out a while, but the attack of Columbus is showing signs of life nonetheless.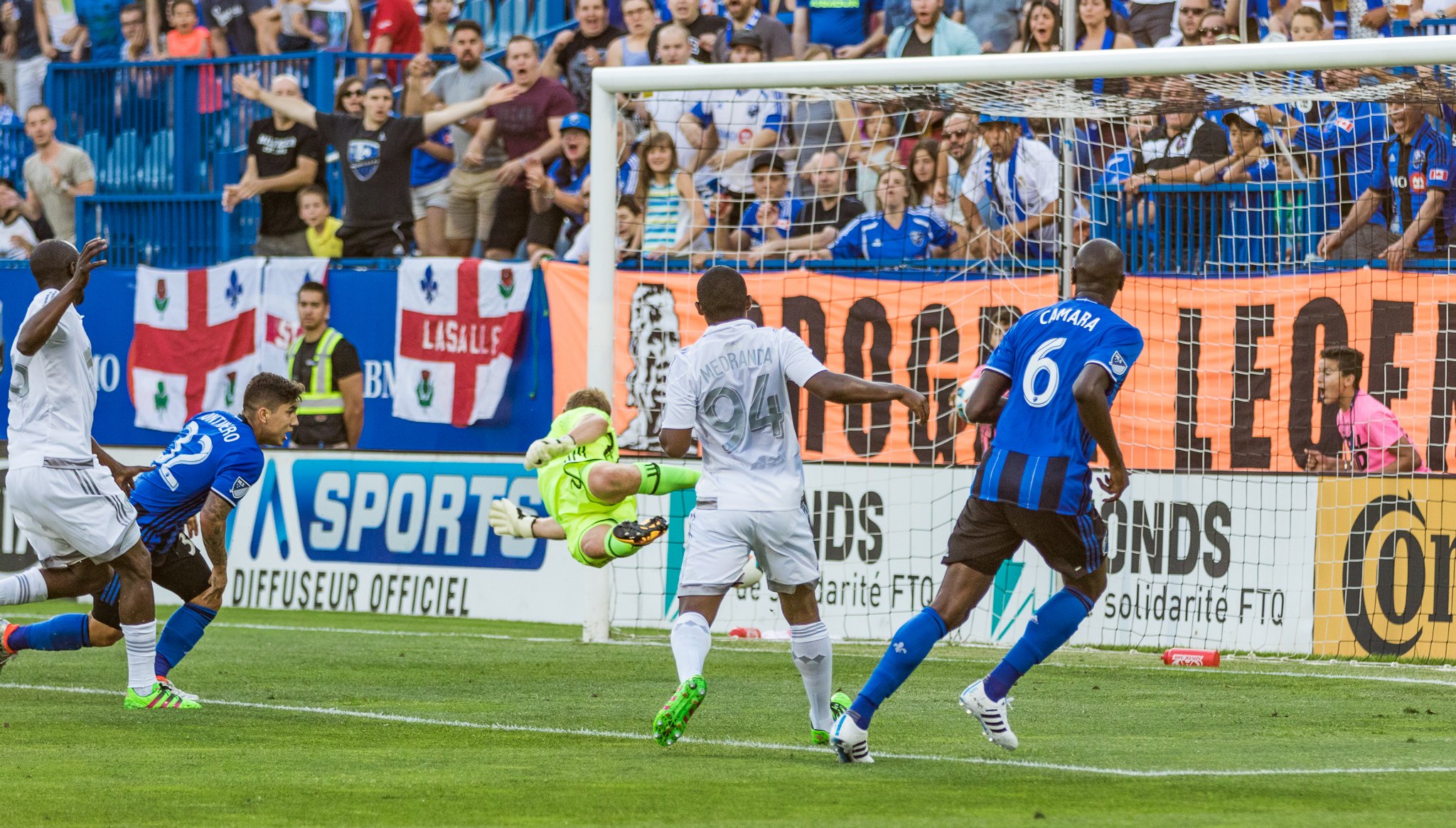 Montreal Impact (2) – (2) Sporting Kansas City
MOTM – Dom Dwyer ($10.0) 13pts
Dwyer dominated this match with a brace but it wast enough as SKC we unable to secure the full three points. Unfortunately Dwyer has also been unable to keep a run of form going. His stats are 1-2 points and then a sporadic double digit score. Needs more consistency to be viable in FMLS.
WATCHLIST – Didier Drogba ($12.1) 8pts
Drogba was able to play the full 90 and was essential in Montreal's attack. Besides a goal, he was involved via shots taken, attacking bonus, and an assist. If their match is on grass, look for Drogba to continue pulling the strings offensively.
Orlando City SC (3) – (2) Toronto
MOTM – Kevin Molino ($8.4) 13pts
Molino continues to provide excellent returns for the price compared to Kaka. Considering Kakas injury record too, Molino has become the safer bet.
WATCHLIST – Sebastian Giovinco ($12.8) 8pts
I believe we can safely put to rest the doubts on Gio and his recovery from recent injury. His price tag is only going to rise further so I say its wise to get him sooner than later.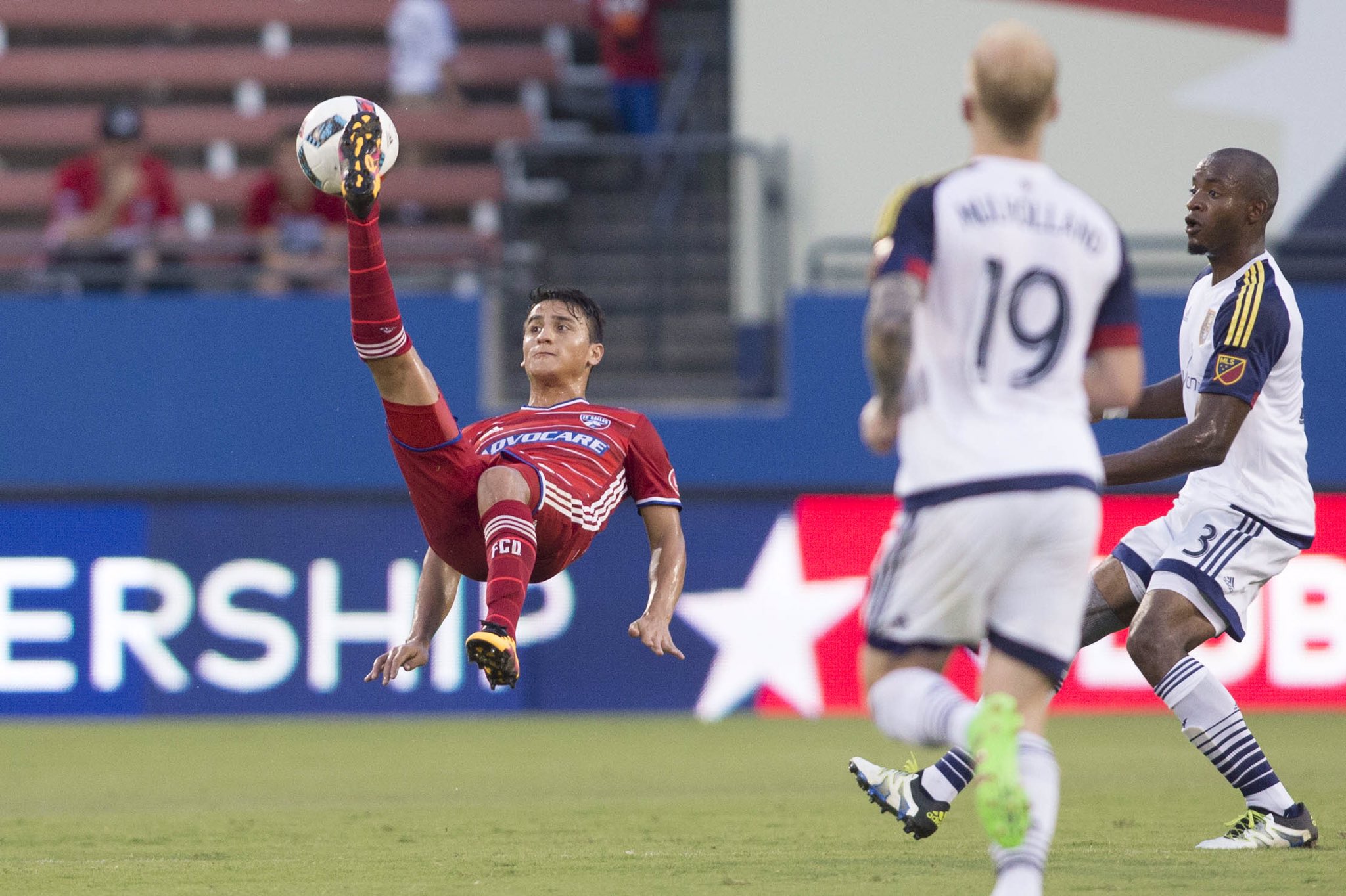 Dallas FC (2) – (0) Real Salt Lake
MOTM – Mauro Diaz ($11.1) 12pts
Diaz was once again back to delivering dangerous balls en route to 2 assists and 2 attacking bonus points. If he can avoid being rested for seemingly unknown reasons, he's just behind Valeri in must-have status.
WATCHLIST – Joao Plata ($9.5) 0pts
RSL opted to rotate for the weekend matches instead of the midweek with Plata being amongst those given a game off. this is particularly hard for manager who switched the captains armband from Kljestan to Plata midweek (whoops)!
San Jose Earthquakes (1) – (1) Los Angeles Galaxy
MOTM – Giovani Dos Santos ($11.5) 8pts
GDS was able to break the duck and score for LA in the much hyped Cali Clasico. Although he is still flagged (quad), expect him to feature and return attacking points against Vancouver in Round 16.
WATCHLIST – Daniel Steres ($5.2) 0pts
Steres was set to start the 2nd match of the DGW but picked up an injury in the pregame. For further updates on Steres and others, make sure to follow @MLSInjuryNews on twitter!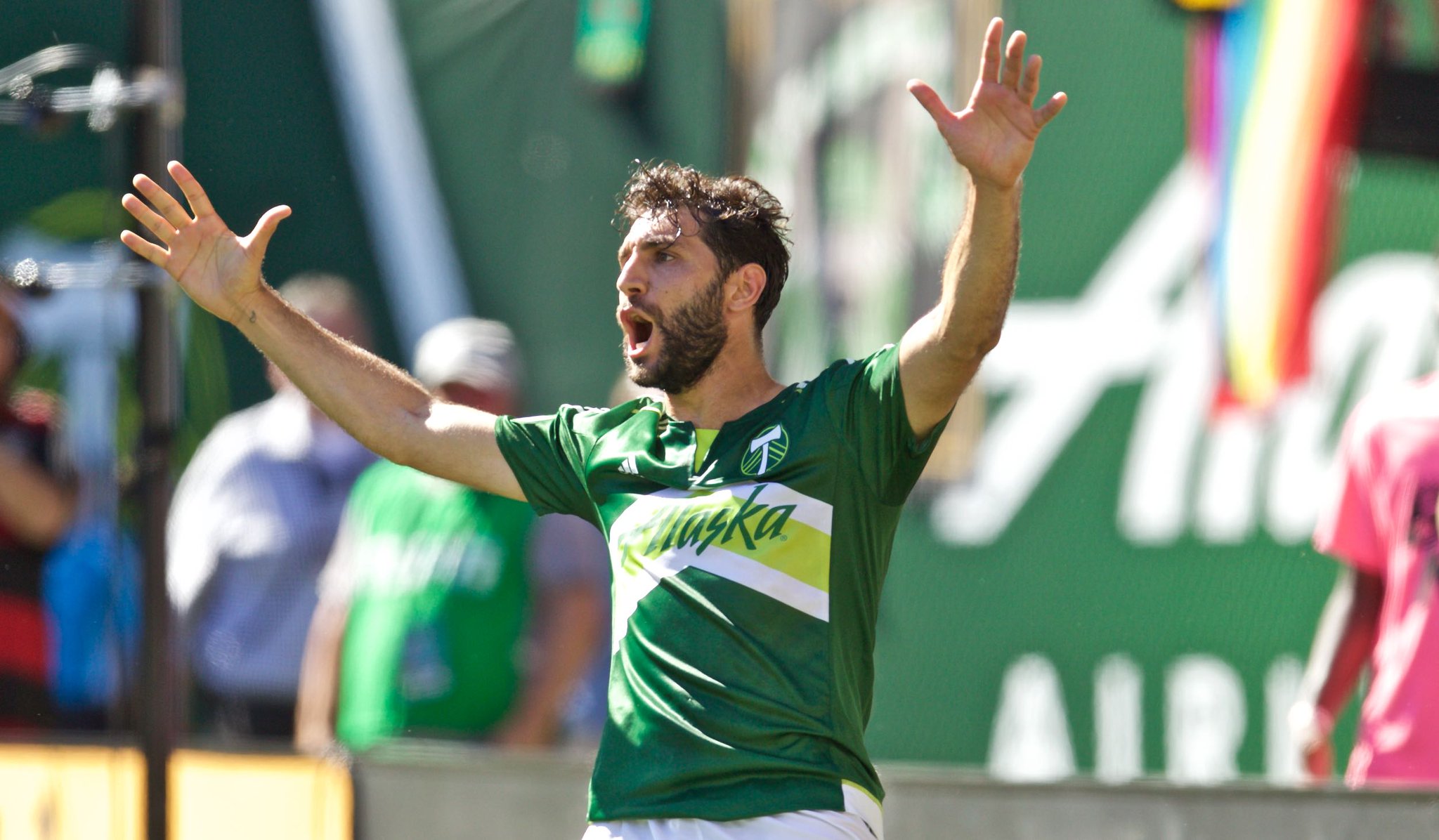 Portland (3) – (2) Houston Dynamo
MOTM – Diego Valeri ($11.0) 18pts
If ever there was a must-have FMLS player, this is your guy. Regardless of home/away/fixture/etc, he needs to be in your squad.
WATCHLIST – Lucas Melano ($8.8) 11pts
Melano calmly slotted home his second goal in as many matches. Look for his and Portland's offensive prowess to continue when Nagbe returns.